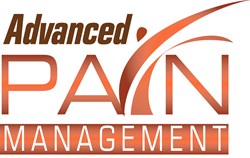 Advanced Pain Management offers over 25 Board Certified pain treatments, with success rates over 90%!
Los Angeles, California (PRWEB) January 06, 2014
Leading Los Angeles pain management clinic, Advanced Pain Management, is now offering over twenty five back and neck pain treatments. The treatments are provided by Board Certified Los Angeles pain doctors and include both medical and interventional pain treatments. Insurance and self pay are accepted, call (310) 626-1526 for more information and scheduling through the California Pain Network.
According to the Institute of Medicine, one third of the population lives with either acute or chronic pain. Ninety percent of individuals will experience back pain at some point in time. Modern pain management offers the opportunity to avoid disability and lost time from work and to be able to play with one's kids and pets.
Advanced Pain Management offers Board Certified Los Angeles pain management doctors. The treatments offered are individualized according to the specific needs of patients. This is based on comprehensive physical examinations, medication and medical record review and imaging study evaluation.
Medical options include oral or topical NSAIDS, neuropathic medications, muscle relaxers or opiates. Interventional treatments include joint injections, facet or medial branch blocks, epidural injections, trigger points, occipital blocks, soft tissue injections and more.
Both simple and complex pain conditions are effectively treated such as sciatica, back or neck pain, fibromyalgia, headaches, failed back surgery, RSD, scoliosis, spinal stenosis, joint arthritis.
With the individualized treatments, over 90% of patients are able to be successfully treated nonoperatively. Quite often, a patient's baseline level of pain is dramatically reduced very quickly upon treatment starting.
Most insurance is accepted (PPO's) and self pay with the clinic being located in Los Angeles. Call (310) 626-1526 for scheduling with pain management Los Angeles trusts.