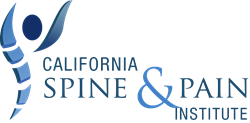 The new location in Los Angeles for CA Spine & Pain Institute is convenient and over 25 treatment options are provided!
Los Angeles, California (PRWEB) April 27, 2015
CA Spine & Pain Institute is now scheduling patients at a new Los Angeles pain clinic. The Board Certified pain management doctors offer both medication management and interventional procedures with most insurance being accepted. Call (818) 208-3686 for more information and scheduling.
The new location is very close to Beverly Hills. Over twenty five treatment options are offered, and they are customized depending on each patient's unique presentation. Options may include medication management, oral or topical. The interventional treatments include epidural steroid injections, occipital blocks, Botox injections, joint and spinal procedures, radiofrequency ablation, spinal cord stimulator implants and more.
The Board Certified Los Angeles pain physicians treat all types of pain conditions, simple or complex. Back and neck pain, scoliosis, fibromyalgia, spinal stenosis, neuropathy, failed back surgery, migraines and degenerative arthritis are treated with comprehensive options just to name a few.
Most insurance is accepted at California Spine and Pain Institute, and there are four locations. There are pain clinics in West Hills, Arcadia and Encino to go along with the new Los Angeles location. Simply call (818) 208-3686 for the top pain management available in Los Angeles and San Fernando Valley, or visit http://painmanagementsanfernandovalley.com.