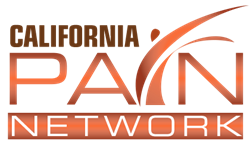 Advanced Pain offers customized pain management treatments on a self pay basis at a convenient location in Santa Monica!
Los Angeles, California (PRWEB) February 10, 2015
The top self pay pain management clinic in the California Pain Network, Advanced Pain, is now offering twenty percent off initial self pay visits. This offers significant savings to those in need of pain relief while needing to pay for care out of pocket. Call (310) 626-1526 for more information and scheduling.
Advanced Pain offers a Board Certified doctor to help treat patients suffering from all types of pain conditions, both acute and chronic. This includes back and neck pain, migraines, neuropathy, spinal stenosis, RSD and failed back surgery just to name a few.
Each patient receives a comprehensive physical exam along with a thorough review of medical records. Then the appropriate treatment regimen will be instituted, with the vast majority of patients achieving successful relief and avoiding the need for potentially risky surgery.
Advanced Pain offers treatment at a first rate office location in Santa Monica. Appointments are readily available, and patients are seen on a monthly basis to make sure the treatments are working optimally.
For more information and scheduling at one of the top pain management clinics in Los Angeles, call (310) 626-1526.