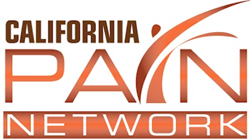 Over 90% of patients receive excellent nonoperative pain relief and avoid surgery with the Board Certified CA Pain Network doctors!
Los Angeles, CA (PRWEB) September 17, 2014
The California Pain Network has added a new Los Angeles pain management doctor, Dr. Vikram Singh, and is now accepting new patients at four additional offices. The doctor accepts over 25 insurance plans, with the new offices being located in Simi Valley, Thousand Oaks, Van Nuys and Los Angeles. Call (310) 626-1526 for more information and scheduling.
Dr. Singh is a Board Certified pain management doctor in Los Angeles offering comprehensive treatments including both medication management and interventional treatments. This includes cutting edge treatments such as medial branch and facet blocks, radiofrequency ablation, spinal cord stimulator implants, selective nerve blocks and several types of epidural injections.
With nonoperative success rates over 90%, Dr. Singh is highly respected and compassionate towards his patients. He has five offices including a Thousand Oaks pain management clinic, Van Nuys, Simi Valley, Los Angeles and Bakersfield as well. Almost all PPO's are accepted at the practices along with personal injury liens and self pay patients as well.
All types of pain conditions are treated including back and neck pain, spinal stenosis, arthritis, headaches, RSD, neuropathy, scoliosis and much more. With so many treatment options availabe including oral or topical pain medications, the vast majority are able to achieve successful nonsurgical relief. This allows patients to return to work, play with the kids and participate in recreational activities.
With the addition of the new pain centers, the California Pain Network has Los Angeles and Orange County pain management clinics throughout the metropolitan area, including Inland Empire. Call (310) 626-1526 for more information and scheduling at a convenient location.