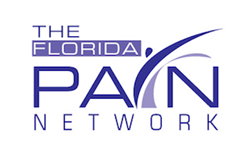 Over 80% of patients receive over a year of continuous back or neck pain relief with the radiofrequency procedure!
Miami, Florida (PRWEB) September 16, 2015
Top Miami back pain specialist, Lawrence Alexander MD, is now offering a revolutionary back pain procedure that can provide up to two years of continuous relief. The procedure, known as radiofrequency ablation, is covered by insurance and is performed as an outpatient with minimal risk. Call (877) 927-7525 for more information and scheduling with pain management Miami trusts.
Radiofrequency ablation for back pain relief has been one of the most innovative and revolutionary procedures in the twenty first century. Compared to traditional back pain procedures that offer weeks of relief, RFA has been shown to provide one to two years relief in over 80% of patients.
Even better, studies have shown that if the pain returns, a repeat procedure can achieve the same outcome. Success with back pain has been incredible, allowing patients to need less medication and return to work and recreational activities. The technique is also proving useful for migraine headaches, neck pain, SI joint pain and knee pain as well.
Dr. Alexander is a Board Certified spine doctor in Miami who offers both conservative and surgical treatments. The surgeries offered are minimally invasive, meaning they involve less blood loss, smaller incisions, shortened recovery times and less pain too.
Patients are seen at two locations, including Miami and Fort Lauderdale as well. Most insurance is accepted, with appointments being readily available.