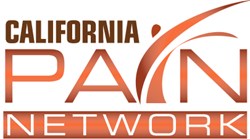 Orange County pain management doctors offer multiple revolutionary treatment options for diabetic neuropathy.
Orange County, CA (PRWEB) September 19, 2013
The California Pain Network pain management doctors in Orange County are now offering several revolutionary treatment options for those with diabetic neuropathy. The treatments are typically able to reduce pain while helping with the loss of sensation. For more information and scheduling with the Board Certified Orange County pain management doctors with over 5 locations, call (714) 261-9131.
Diabetic neuropathy affects millions of Americans and may lead to impaired sensation in the legs and feet along with a burning, searing pain. Finding a treatment that offers pain relief and can restore sensation effectively has not been easy to achieve. However, recently there have some significant improvements in treatment, and the Orange County pain doctors in the Network are offering the treatments.
The advances in medications for diabetic neuropathy have made pain relief more effective, and pain management doctors in OC are experts at individualizing the options. Spinal cord stimulator implants have been shown to offer significant pain relief along with improving sensation that has been lost.
In a recent study out of Indiana, over 75 patients with diabetic neuropathy were treated with a spinal cord stimulator implant. Over three fourths of the patients in the study had significant pain relief with the implant, and over 85% reported increased sensation from what they had before treatment.
The pain management doctors in Santa Ana, Anaheim, Irvine and Long Beach areas offer spinal cord stimulator implant treatments for diabetic and peripheral neuropathy. In addition, they offer treatment for chronic neck and back pain, sciatica, failed back surgery, headaches, fibromyalgia, pelvic pain and much more.
All PPO's are accepted along with Workers Compensation, Personal Injury, Medicare and Self Pay. Call (714) 261-9131 for more information and scheduling.