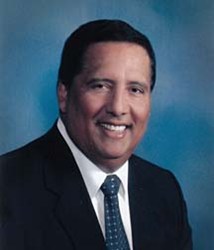 With over 25 treatment options, Integrated Health has over a 90% success rate for patients at avoiding surgery and reducing pain substantially!
Santa Ana, CA (PRWEB) August 06, 2013
The leading pain management clinic in Santa Ana, Integrated Health, is now offering over 25 effective treatment options for both acute and chronic pain. Dr. Eduardo Anguizola is a Triple Board Certified pain management doctor in Orange County and offers both medication management and interventional treatments. Most insurance is accepted, for more information and scheduling call (714) 261-9131.
Integrated Health has a pain clinic in Santa Ana as well as Long Beach CA. Treatments include all types of medication management along with every type of modern interventional procedure. This includes revolutionary procedures such as radiofrequency ablation which can achieve 12 to 18 months of substantial pain relief for chronic back or neck pain.
In addition, Dr. Anguizola offers spinal cord stimulator implant treatment, which has been an excellent last resort treatment for those individuals who have no further options available. Additional available treatments include occipital blocks for migraines, epidural injections for sciatica and spinal stenosis, facet injections for neck and back pain, and many more.
Often times, the Orange County pain management doctor is able to significantly reduce necessary narcotic medications by adding interventional procedures. By utilizing both types of treatment options, the pain doctor in Santa Ana is able to customize treatment options. By doing this, the treatment outcome potential is maximized.
Most insurances are accepted at Integrated Health, including personal injury and worker's compensation along with self pay. For more information and scheduling with the best pain management Orange County trusts, call (714) 261-9131.