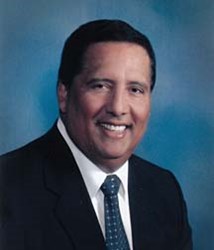 Integrated Health Services offers over 25 effective pain management treatments for back & neck pain!
Santa Ana, CA (PRWEB) August 16, 2013
The top pain management doctor in Orange County, Dr. Eduardo Anguizola, is now offering over 25 effective chronic pain treatments. The pain treatments span both medication management and interventional pain treatments, with the success rate being well over 90%. Most insurance is accepted, call (714) 261-9131 for more information and scheduling.
Dr. Anguizola is a highly skilled Orange County pain management doctor with Triple Board Certification. By having such a broad skill set, he is able to offer extensive medication management and over 25 options for interventional pain procedures. The options allow him to customize treatment for each patient. Since each pain patient has a unique presentation, each one deserves individualized treatment for the best outcomes.
Over 25 insurance plans are accepted at Integrated Health Services including Medicare, PPO's, Worker's Compensation, Personal Injury and self pay too. There are four clinic locations in Santa Ana, Long Beach, Pomona and Arcadia.
Dr. Anguizola treats individuals with both simple and complicated problems. This includes acute and chronic back or neck pain, sciatica, degenerative disc disease, scoliosis, spinal stenosis, failed back surgery, arthritis and more. Over 90% of patients are able to avoid surgery and achieve a successful outcome under his care.
For more information and scheduling with the best pain management Orange County trusts, call Integrated Health Services at (714) 261-9131 today.