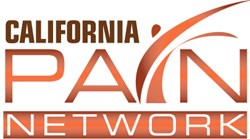 California Pain Network now has multiple Board Certified Workers Compensation doctors in Orange County offering over 25 different treatment options!
Orange County, CA (PRWEB) September 26, 2013
The top pain management doctors in Orange County with the California Pain Network are now providing both Federal and California workers compensation treatment at multiple locations. The Board Certified pain doctors provide both medication management and interventional treatments, with over 25 effective options in all. For more information and scheduling, call (714) 261-9131.
Back pain is one of the leading causes of disability in America, and receiving effective pain treatment can allow individuals to successfully return to work. One of the keys is having a multitude of available options, and the Orange County workers compensation pain management doctors in the Network offer many. These are customized to the patient's individual conditions and may include such modern treatments as radiofrequency ablation.
With workers compensation claims, it is vital to not only receive highly skilled care, but also top notch administrative paperwork. The Orange County workers compensation doctors in the Network are experts at both. This includes both California work comp cases along with Federal OWCP claims.
Care is available at locations throughout Orange County, Long Beach and greater Los Angeles including Inland Empire. In addition to Orange County pain management clinics, the Network also offers chiropractic doctors, orthopedic surgeons and neurosurgeons. All of the Board Certified doctors accept a significant amount of MPN's for Workers Compensation.
The California Pain Network doctors also accept personal injury liens along with all PPO's, Medicare and self pay.
For more information and scheduling at any one of the Network locations throughout OC, LA or Long Beach, call (714) 261-9131.