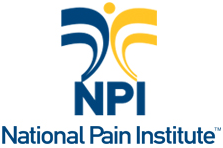 Platelet rich plasma therapy represents the cutting edge of pain management treatment, and National Pain Institute now offers regenerative medicine.
Winter Park, Fl (PRWEB) July 01, 2013
The leading Orlando pain management clinic, National Pain Institute, is now offering regenerative medicine with platelet rich plasma therapy. National Pain Institute, a Prospira PainCare Center of Excellence, offers this cutting-edge treatment out of the Winter Park location. Those interested in this modern treatment for sports injuries, including tendon and ligament injury, should call for more information and scheduling at (407) 505-4438 .
Platelet rich plasma therapy, known as PRP, has been rapidly gaining in popularity due to multiple recent research studies showing its effectiveness for tendon and ligament injuries along with joint arthritis. Conditions for which PRP therapy have shown benefits include chronic tennis elbow, ACL tears, shin splints, rotator cuff tears, plantar fasciitis, iliotibial band syndrome, knee arthritis and other sports injuries.
The benefits of PRP therapy are immense. The treatment uses the patient's own blood, which is obtained from a simple blood draw just like at a lab. Thirty to sixty milliliters of blood are obtained during one appointment and is placed into a centrifuge machine, then spun rapidly for a few minutes.
This separates the blood into three layers, with the middle layer containing a mixture of concentrated platelets, growth factors, and additional bioactive proteins. Also, during the same appointment, this middle layer of PRP is injected into the problem region. Because the treatment involves the patient's own blood concentrate, there is really no risk of rejection and a minimal risk of infection.
PRP therapy represents regenerative medicine, which restores and repairs injured tissue, rather than simply placing a "Band-Aid" over the condition. The platelet rich plasma not only acts to repair damaged tissues itself, but also calls in the body's own stem cells to assist in the process.
Outcomes with PRP treatment have been excellent in small studies, including a recent Hospital for Special Surgery study showing it works well for relieving pain from knee arthritis. There was also a recent study out of South Florida showing benefit for chronic tennis elbow, with the treatment allowing almost all patients in that study the ability to avoid risky surgery.
National Pain Institute, A Prospira PainCare Center of Excellence, is now scheduling patients at the Winter Park location for PRP treatment. National Pain has multiple pain clinics in Orlando area. Those interested should call for more information and scheduling at (407) 505-4438.