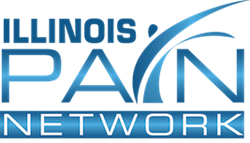 Over 95% of patients receiving treatment are able to avoid surgery and achieve relief!
Rockford, Illinois (PRWEB) June 22, 2016
Illinois Pain Network is now scheduling at new clinic locations in Rockford and McHenry Illinois. The Board Certified pain doctors are offering both medication management and interventional procedures along with stem cell therapy as well. Call (888) 885-8675 for more information and scheduling.
The Illinois Pain Network partners with the top pain clinics throughout the state, including those that offer extremely high success rates to help patients avoid surgery. State of the Art treatment options are offered, which may include occipital blocks for headaches, radiofrequency ablation for chronic back and neck pain, several types of epidural injections and spinal cord stimulator implants. Stem cell therapy is offered for all types of arthritis, sports injuries, tendonitis and ligament injuries.
By offering traditional and alternative options, treatments are customized to each individual and the outcomes are maximized. Most insurance plans are accepted, with appointments being readily available.
All types of acute and chronic pain conditions are helped, which may include sciatica, degenerative disc disease, failed back syndrome, neuropathy, arthritis, migraines and spinal stenosis to name a few. With treatment from the Board Certified, expert pain doctors in the Network, patients are often able to get back to work and participate in recreational activities.
For top treatment at either the Rockford pain management clinic or McHenry center, simply call (888) 885-8675.