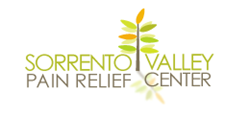 Sorrento Valley's new Double Board Certified pain doctor, Dr. Starley, offers over 25 different options for patients!
San Diego, California (PRWEB) February 04, 2015
One of the top San Diego pain management clinics, Sorrento Valley Pain Relief, is now scheduling patients with a new physician. Doctor Denice Starley is a Board Certified pain management doctor in San Diego offering comprehensive treatments to help bring relief. Call (619) 500-1573 for more information and scheduling with Dr. Starley.
Sorrento Valley Pain Relief has been offering comprehensive pain treatments for years including medication management, interventional procedures, chiropractic, physical therapy and acupuncture. The different modalities offer incredible success rates for pain relief and helping patients avoid potentially risky surgery.
Dr. Starley brings significant experience to the practice, being Double Board Certified in Physical Medicine and Pain Medicine. She is able to customize therapies for patients by having over 25 treatment options available. These include cutting edge options such as radiofrequency ablation, spinal cord stimulator implants, Botox injections for migraines and several types of epidural injections just to name a few.
She is able to thoroughly evaluate patients and then collaborate with the other providers at the practice to put together the best regimen for relief. Most insurance is accepted at the practice including PPO's, workers compensation, personal injury liens, Medicare, Tricare and more.
Call (619) 500-1573 for more information and scheduling with pain management San Diego trusts.