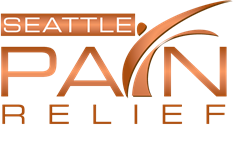 Seattle Pain Relief has a Double Board Certified pain doctor who provides exceptional cancer pain relief!
Seattle, Washington (PRWEB) December 15, 2015
Seattle Pain Relief is now offering comprehensive pain management options for those suffering from chronic cancer pain. Options for relief with the Double Board Certified pain physician include both medication management and interventional procedures when indicated. Call (855) 927-4724 for more information and scheduling.
For individuals suffering with chronic pain due to a cancerous condition, life can be fairly miserable. Pain can result either from the condition itself or as a side effect of treatment being rendered.
There are over 25 treatment options available at Seattle Pain Relief, including oral and topical medications, along with interventional procedures. Some of the latest treatments include radiofrequency ablation, spinal cord stimulator implants, intrathecal pain pumps and several types of epidural steroid injections to name a few.
Medications offered may include pain relievers, muscle relaxers, neuropathic medications and topical creams as well. Often times, the medications are offered in conjunction with interventional procedures.
Most insurance is accepted at Seattle Pain Relief, while appointments are readily available. Patients are seen from a broad area from Seattle to Tacoma and areas in between. Call (855) WASH-PAIN for more information and scheduling with pain management Seattle trusts.