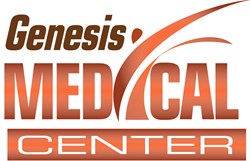 Genesis Medical offers numerous Board Certified doctors providing individualized pain medication management as BCBS providers.
Tampa, Florida (PRWEB) February 04, 2014
Top Tampa pain clinic, Genesis Medical, is now offering pain medication management services as a BCBS provider. With numerous pain management doctors and two locations, Genesis Medical offers individualized treatments with exceptional success rates. Call (813) 666-4399 for more information and scheduling with pain management Tampa trusts.
With over one third of Americans suffering from chronic pain, it is vital for patients to have satisfactory options to achieve pain relief. Genesis Medical offers over ten effective options for pain relief. These include oral or topical NSAIDS, neuropathic medications, antidepressants, numbing medicines and narcotics.
Each patient undergoes a comprehensive physical examination along with a review of medical and imaging records. Along with accepting Blue Cross Blue Shield, Genesis Medical also accepts Aetna, United, Medicare, Cigna, Coventry, PIP and self pay.
In addition to medication management, Genesis also offers chiropractic and physical rehabilitation treatment. The combination of options leads to exceptionally high success rates for pain relief.
Genesis Medical offers two clinic locations. One is right in Tampa, and the other is in Temple Terrace. Appointments are readily available. For more information and scheduling, call (813) 666-4399.