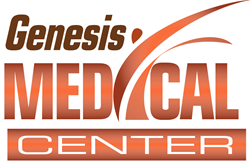 Initial pain management evaluations at Genesis Medical's Temple Terrace locations are now being offered by Board Certified doctors!
Tampa, Florida (PRWEB) February 24, 2014
Top pain management clinics in Tampa, Genesis Medical, is now extending its offer of complimentary initial pain management evaluations to a Temple Terrace location. The Board Certified doctors offer comprehensive medical management of all types of pain conditions with exceptional success rates. Call (813) 666-4399 for more information and scheduling.
Genesis Medical offers treatment for both simple and complicated pain conditions that are both acute and chronic. This may include neck and back pain, RSD, failed surgery, degenerative arthritis, In addition to Board Certified doctors, there are also chiropractors offering manipulations and physiotherapy.
Treatments are offered including oral and topical medications with pain medicine, muscle relaxers, neuropathic medicines and NSAIDS. Success rates are very high at helping patients avoid surgery and achieve dramatically reduced level of baseline pain.
The free initial evaluations are meant for self pay patients, however, Genesis Medical also accepts a considerable amount of insurance plans. Patients are seen at two offices. One is a Tampa pain management clinic, with the other being in Temple Terrace.
For more information and scheduling complimentary initial evaluations with pain management Tampa and Temple Terrace trusts, call (813) 666-4399.