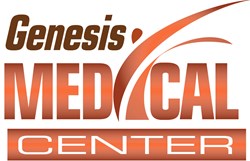 Tampa pain clinic, Genesis Medical, is now offering over 10 effective treatment options at multiple clinics!
Tampa, Florida (PRWEB) December 16, 2013
Leading Tampa pain management clinics, Genesis Medical, is now offering over 10 effective pain treatment options at multiple locations. The treating physicians are Board Certified and accept a significant amount of insurance along with self-pay. For more information and scheduling, call (813) 666-4399.
Approximately one third of Americans suffer from chronic pain according to the Institute of Medicine. With customized treatment, however, an individual's baseline level of pain can be dramatically reduced. This can permit patients to go back to work, participate in recreational and social activities, along with playing with one's kids again.
Genesis Medical is able to customize treatment options for patients, depending on the particular presentation. This may include oral or topical medications such as NSAIDS, numbing medicines, muscle relaxers, neurogenic medications or opiates.
Interventional pain treatments are offered as well. There are two locations where patients can receive Tampa pain management treatment. One is located right in Tampa, with the other being in the Temple Hill area.
The Tampa pain clinics accept a considerable amount of insurances including Medicare, PPOs and some HMOs. Personal-injury cases, known as Letter of Protection, are also accepted along with Worker's Compensation and self-pay.
The pain management treatments are effective for a broad range of painful conditions such as arthritis, RSD, degenerative disc disease, whiplash, fibromyalgia, headaches, migraines, fell back surgery, scoliosis and more. For more information and scheduling with the top pain management doctors in Tampa, call (813) 666-4399.