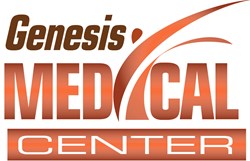 Genesis Medical is now offering complimentary initial pain management evaluations for self pay patients!
Tampa, Florida (PRWEB) February 17, 2014
Top Tampa pain management clinic, Genesis Medical, is now offering complimentary initial evaluations for self pay patients. The pain management doctors at Genesis Medical are Board Certified and offer comprehensive medical management for patients. Call (813) 666-4399 for scheduling.
With over one third of America living in chronic pain, it is vital for individuals to have treatment options that are readily available and effective. Genesis Medical offers two separate locations for treatment, with one being in Tampa and the other in Temple Terrace.
Treatment options include oral or topical NSAIDS, opiates, antidepressants, muscle relaxer and neuropathic medications. Effective treatments are available for all types of simple and complex pain conditions including fibromyalgia, spinal stenosis, back or neck pain, degenerative disc disease, RSD, scoliosis, arthritis and more.
With so many options available, the chances of success with treatment are very high. The requirements for treatment including having a Florida ID and age over 25. Along with self pay patients, the clinics also accept a considerable amount of insurance plans.
For more information and scheduling with pain management Tampa trusts, call (813) 666-4399.