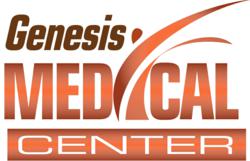 Genesis Medical Center offers a considerable amount of pain treatment options including medication management, chiropractic treatment, physical therapy and more.
Tampa, Fl (PRWEB) July 01, 2013
One of the leading Tampa pain management clinics, Genesis Medical Center, is now offering over ten effective options for acute and chronic pain management treatment. The Center sees patients on both a self pay basis along with accepting numerous insurances such as Medicare, Worker's Compensation, Personal Injury, and quite a few major medical plans. Call (813) 666-4399 for more information and scheduling.
The pain treatment options available are customized to patient needs. It may be that physical therapy is needed right away, with medication management starting later. Once the Tampa pain doctor is able to fully review the medical records, imaging studies and perform a physical examination, the treatment plan can be initiated.
Genesis Medical Center has two clinic locations. One is in Tampa, while the other is in Temple Terrace. Pain management patients are treated out of both locations. The Institute of Medicine's pain report from last year recommended multi-discipline treatment being offered to obtain the best results for patients. This is exactly the options that Genesis provides, and makes it pain management Tampa respects and trusts.
Just a few of the painful conditions treated at the Tampa pain clinic include:

Acute and Chronic Pain
All Pain Management & Spine Problems
Auto Accident Injuries
Failed Surgery Pain
Peripheral Neuropathy
Headaches
CRPS & RSD
To initiate treatment for acute or chronic pain, call (813) 666-4399.