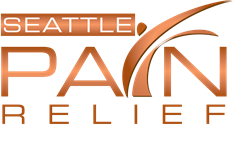 By combining options for both medication management and interventional procedures, over 95% of patients avoid the need for surgery!
Seattle, Washington (PRWEB) December 28, 2015
Seattle Pain Relief is now offering pain medication management with a Board Certified provider on a case by case basis. The practice offers treatment for all types of acute and chronic pain conditions to patients from a broad area including Seattle and Tacoma. Call (855) 927-4724 for more information and scheduling with the top Seattle pain clinic.
At Seattle Pain Relief, over 50 treatment options are available. Cutting edge interventional procedures may include all types of nerve blocks, spinal cord stimulator implants, radiofrequency ablation, joint injections and more. Medication management may include oral or topical options such as NSAIDs, muscle relaxers, neurogenic medications, opiates or antidepressants. With the treatments being customized to each patient's needs, the outcomes are exceptional.
The vast majority of patients achieve a decreased baseline of pain and avoid potentially risky surgery. This includes for all types of conditions such as degenerative arthritis, sciatica, failed back surgery, RSD, scoliosis, neuropathy, migraines and sports injuries.
Dr. Alexey Ryskin is Double Board Certified and has over a decade of experience in helping patients achieve relief. Most PPO insurance is accepted along with Medicare. For the top pain management Seattle trusts, call (855) 927-4724.