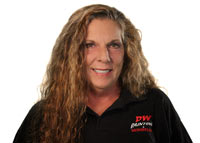 DW Painting & Remodeling is a full-service painting and remodeling firm with over 47 years of combined experience. We focus on quality work, honesty and integrity.
Jacksonville, Florida (PRWEB) July 30, 2014
DW Painting & Remodeling, a home improvement firm comprised of a team of professional painters in Jacksonville FL, announced that it is now offering free on-location inspections for interior and exterior painting projects. According to DW representatives, the free inspection will include a quote and time-to-completion estimate, complementing the family owned and operated company's dedication to offering highly competitive rates and services.
"DW Painting & Remodeling is a full-service painting and remodeling firm with over 47 years of combined experience," says Debra Williams, owner and founder of DW Painting & Remodeling. "Our professional painting service and comprehensive remodeling services help turn ideas into reality, and with our commitment to quality and detail, we guarantee our clients will always love the outcome of their projects. To that end, we are thrilled to be able to offer our valued clients this free on-location inspection for any interior or exterior painting job – it proves we will stop at nothing to ensure our commitment to quality, detail and value."
Full painting service offerings available through DW painters in Jacksonville FL encompass everything including pressure washing, drywall and color consulting, and utilize the most advanced technology, products and materials, according to DW representatives. Further, the company is available for home and commercial painting projects and stands behind its work with a house painters quality guarantee for materials and labor.
As "affordable home improvement experts," DW Painting & Remodeling understands that home improvement projects always require a "deft touch" – as such, the company prides itself on being a resource that boasts house painters with the experience, education and training to make the dream of a project a reality, with minimal stress and at affordable costs. In 47 years of operation, say DW representatives and Debra Williams, no job has been too big or small for the firm, which has been further recognized for its expertise in bathroom remodels, kitchen remodels, floor plans, construction and more.
"Our team of painters in Jacksonville FL has done everything imaginable in the area of home improvement," concludes Williams. "To make the deal even sweeter, we do everything on a schedule that promises to minimize interfering with our clients' lifestyles. This equates to delivering the highest level of craftsmanship from start to finish, utilizing the most premium of supplies and tools from the best resources. Our clients not only get a finished project that looks great, they get one that is guaranteed to last for a good long time."
DW Painting & Remodeling can be reached by calling (904) 567-7704. For more information, visit http://www.dwpainting.biz.