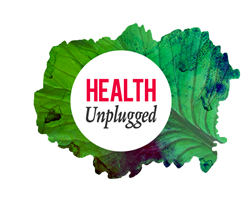 The modern lifestyle is failing our health: the Paleo lifestyle allows us to take back control of our health by offering a template that anthropological evidence suggests is the way to optimal wellbeing.
Kensington, London, UK (PRWEB UK) 17 September 2014
HEALTH Unplugged aims to satisfy the curiosity for knowledge around The Paleo Diet by hosting the UK's first ancestral health and well-being conference on Paleo nutrition, fitness, and lifestyle, targeting the issues pertinent to a UK audience. The conference will take place at the Kensington Close Hotel, Kensington, London, on 25 October 2014.
The Paleo Diet, which recommends eating as ancient hunter-gatherers did, eschewing processed, artificial foods, grain, sugar, and dairy while focusing on quality fish, meat, fruits, and vegetables was the most Googled diet of 2013 and is predicted by Google Trends to increase by 241% in 2014.
The founder of HEALTH Unplugged Darryl Edwards said that "Modern lifestyle choices are failing our health: in the UK, 64% of adults are classed as being overweight or obese. The World Health Organisation (WHO) anticipates that by 2030, 75% of deaths globally will be lifestyle related. The NHS is already crippled by the current epidemic of lifestyle and associated diseases, which by and large could be prevented were we to adhere to simple health principles: eat real food, get quality sleep, avoid toxins, unnecessary stress and a sedentary lifestyle – simple steps that make a phenomenal difference. However much of the communication around health from the media, government and the health sector can be ambiguous, confusing and ineffective. The reason the Paleo lifestyle is becoming increasingly popular is due to the fact it provides a template to follow based on our ancestral heritage, genetic make-up and solid science that can lead to better health."
HEALTH Unplugged will offer presentations, panel discussions and fitness workshops, led by leading doctors, scientists, best-selling authors, movement coaches and activists addressing some of the biggest issues facing the health care profession today – including obesity, cancer, auto-immunity, and chronic lifestyle disease.
An organizer for the event said, "We are bringing in high profile international speakers, hosting interactive discussion panels and coaching fun, challenging movement workshops. Participants will be fed a 3-course Paleo lunch and offered refreshments throughout the day. The UK's best Paleo vendors will have their products on display too. HEALTH Unplugged will be a fantastic networking, educational and community building experience."
In summary:

Over 200 attendees are expected to take part in this inaugural event.
Attendees can listen to presentations from experts in the field on topics including: the role of diet in cardiovascular health, modifying genes through lifestyle (epigenetics), comparing conventional with paleolithic fitness, Paleo cooking tips and tricks, and the controversy over grains in the Paleo diet.
Keynote speaker Dr. Aseem Mulhotra, is a Cardiology Specialist Registrar campaigning to tackle obesity and ill-health through real-food.
Keynote speaker Darryl Edwards (The Fitness Explorer), is best-selling author of Paleo Fitness and campaigner against physical inactivity and healthier food for children and adults.
Keynote speaker Robb Wolf, is a New York Times best-selling author of The Paleo Solution.
Keynote speaker Dr. Terry Wahls, restored her health from secondary MS through intensive nutrition and now pedals her bike to work each day.
For tickets to HEALTH Unplugged (including a free 3 course Paleo lunch and access to the show's workshops) please visit http://www.healthunplugged.co.uk/ and use priority code HU276 to register in advance for a discounted price of £109 before 24 October. The standard admission ticket price is £129.
Media enquiries & press pass requests to: Darryl Edwards, editorial representatives of relevant trade and consumer media (including freelancers) are invited to apply for press passes to HEALTH Unplugged by email to darryl(at)healthunplugged(dot)co(dot)uk. Please note, additional details may be requested to verify journalistic credentials and all press passes are issued at the event's discretion.
About HEALTH Unplugged
HEALTH Unplugged: the 1st UK paleo conference to answer questions and identify one's personal path to improved health based on nature's prescription. Learn more about the HEALTH Unplugged conference by visiting http://www.healthunplugged.co.uk or emailing enquiries(at)healthunplugged(dot)co(dot)uk.