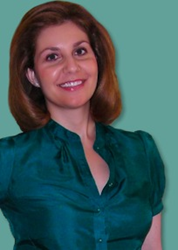 Cincinnati, OH (PRWEB) February 28, 2014
By the end of February, a fair amount have probably abandoned their aspirations for a healthier 2014. However, for those individuals standing strong and sticking to their New Year's resolutions, Freebie Finding Mom has some goodies to help. She shares advice on how to get healthy, lose weight, and still enjoy flavorful and delicious food. Sound too good to be true? It's not!
For the calorie counter who is short on time, Freebie Finding Mom shares a delicious Paleo tuna salad recipe served in bell peppers. This dish is ready in just minutes plus it's small in calories but big in taste. Sticking to a weight loss routine can be difficult, especially for those who are pressed for time, but with this scrumptious and healthy recipe that can be prepared in five minutes there are no excuses.
To add a little "get up and go" to the morning, Freebie Finding Mom recommends starting each day with a bowl of coconut oil granola. The numerous health benefits of coconut oil including reduced cholesterol, healthier skin and hair, and lowered abdominal fat make this coconut oil granola a no-brainer. Making time to sit back, relax, and enjoy a bowl of homemade coconut oil granola every day is an easy way to give the body the nutrients it needs to stay healthy and energized.
For those looking to embrace an entirely new way of eating in 2014, why not consider a clean eating diet? "Clean eating" is "consuming food in its most natural state, or as close to it as possible" according to CleanEatingMag.com. If this alternative approach is of interest, Freebie Finding Mom serves up 5 clean eating grocery list tips. She reminds us that being informed about the food options available is important to prevent the feeling of deprivation and keep motivation high. Though sticking to a clean eating diet is important most of the time, allowing for cheat days to provide "rewards" for a job well done is also key.
Stay on the highway to health this year with the aid of Freebie Finding Mom. Check out her great recipes and helpful tips.
Freebiefindingmom.com has been helping people save money and make savvy financial decisions since 2010. Kelli Bhattacharjee, the proprietor of the site, is a former investment professional with nearly ten years of experience. She has a passion for empowering others to better manage their money. She also contributes to savings.com and parade.com.