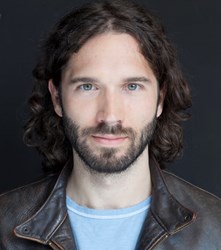 the mismatch between our genetic heritage and modern lifestyles is the cause of "diseases of civilization," such as obesity, diabetes, heart disease, and depression
Houston, TX (PRWEB) January 21, 2014
The Paleo Diet was the most popular diet of 2013 according to Google, and paleo is the hot new diet trend for New Year's resolutions in 2014. PaleoHacks.com, the largest online paleo community, is pleased to announce the January 27th launch of PaleoCon, the largest web summit to bring together paleo leaders, CrossFit athletes, star chefs, and a two-time Olympic gold medalist.
PaleoCon is hosted by John Durant, author of The Paleo Manifesto, whose profiles in The New York Times, The New Yorker, and on The Colbert Report propelled paleo into the national – and international – spotlight.
The summit includes interviews exploring the evolution of the paleo diet, the human body, and how the mismatch between our genetic heritage and modern lifestyles is the cause of "diseases of civilization," such as obesity, diabetes, heart disease, and depression. This evolutionary perspective offers concrete prescriptions for successful weight loss, world class athletic performance, mental and emotional health, and preventing autoimmune disorders and other chronic health conditions with real-life paleo diet results you can achieve. The inaugural PaleoCon also places emphasis on women's health, including the female athlete triad (eating disorders, amenorrhea, loss of bone density), infertility, birth control, body image, and hormone balance.
Headliners of PaleoCon include:

Professor Loren Cordain, bestselling author of The Paleo Diet
Erin Cafaro, two time Olympic gold medalist in rowing
Robb Wolf, bestselling author of The Paleo Solution
Julie Foucher, 2nd place finisher at the 2012 CrossFit Games
Mark Sisson, bestselling author of The Primal Blueprint
Brian MacKenzie, founder of CrossFit Endurance
Jordan Brown, founder of Hu Kitchen (New York City)
Joshua Newman, founder of CrossFit NYC (largest CrossFit box in the world)
PaleoCon is free to the public and anyone who wants to learn more about the Paleo Diet can register at PaleoCon.com.
Boilerplate Statement
About PaleoHacks.com
Founded in 2010, PaleoHacks.com is the largest paleo online community. Unlike most other health and diet sites, Paleohacks.com is a grassroots community of experimental "biohackers" who share their health problems, experiences, and solutions. PaleoHacks maintains a highly regarded Paleo Blog.
About John Durant
John Durant is the author of The Paleo Manifesto. Durant studied evolutionary psychology at Harvard prior to becoming New York City's favorite caveman. He has been profiled in the New York Times and The New Yorker, and interviewed on The Colbert Report and NPR Morning Edition.