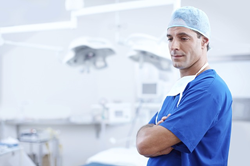 1-800-HOSPICE™ wants patients to understand that a doctor who brings up palliative care is in no way alluding to their imminent demise.
New York, NY (PRWEB) October 13, 2016
1-800-HOSPICE™ today published information to dispel misconceptions about palliative care. Chiefly, their aim is to help those presented with palliative care unexpectedly during treatment for a serious illness to understand that palliative care is not exclusively for the terminally ill. There is nothing quite as life-shattering as a life-threatening diagnosis. Yet as the largest generation of the last century enters retirement, chronic diseases such as heart failure, kidney failure, and various forms of cancer—all diseases of the aged—are on the rise; as is the recommendation for palliative care.
"1-800-HOSPICE™ wants patients to understand that a doctor who brings up this subject is in no way alluding to their imminent demise. A recommendation for such services simply underscores a physician's desire to keep patients comfortable and improve their quality of life when facing a serious illness," said 1-800-HOSPICE™ Director of Business Development, Christophe Adrien.
The recent publication on 1800hospice.com also touches on key concepts, such as the difference between hospice care and palliative care, what palliative care is intended for, who is eligible for palliative care, and a brief history of palliative care in modern medicine. It explains that palliative care is most commonly associated with the dying because it is widely used in cancer treatment and in hospices. In practice, palliative care is far more versatile and can be made to serve a wide range of patients. The ultimate goal of palliative care is to improve the quality of life for patients with serious illnesses. Palliative care is not exclusive to the terminally ill.
As part of their mission to connect patients with providers, 1800-HOMECARE™ and 1-800-HOSPICE™ have been expanding the resources they offer patients through their websites in the form of informational publications. The aim is to help patients make better informed decisions about the home care and hospice providers they choose.
About 1-800-HOSPICE™ | 1800-HOMECARE™
1-800-HOSPICE™ and 1800-HOMECARE™ are a subsidiary of Primary Wave Media with the mission of connecting patients with providers. They are one of the nation's leading resources for both home care and hospice information and access to home care and hospice providers.