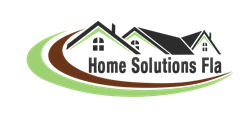 The houses now marketed on the company website are listed with sale pricing to offer cost effective housing solutions for all buyers in the South Florida area
Palm Beach County, FL (PRWEB) January 26, 2014
Purchasing real estate in the state of Florida is expected to be easier for some buyers this year thanks to the new listings available from the Home Solutions FLA company. This company is offering its Palm Beach County houses for sale at below market value online at http://homesolutionsfla.com.
These listings are part of the freshly acquired housing that is now being marketed online. Several new housing programs are now offered to help individuals seeking housing this year. The Palm Beach County listings that are added online are expected to attract attention from average buyers and investors in the U.S.
The listings that are now applied online are also available for the rental programs that have been created this year. New lease to own and rent to own options are offered by the Home Solutions FLA company. These housing solutions are created to help place more men and women into company owned housing.
"The houses now marketed on the company website are listed with sale pricing to offer cost effective housing solutions for all buyers in the South Florida area," said a source from the Home Solutions FLA company.
One added advantage that buyers will find when viewing the company properties this year is the accurate photos available. New property photos have been added to the listings posted on the company website. These updated photos are helping to introduce the new properties available for researchers online.
"Every photo of every property online is a new photo that accurately represents the current condition of every property and full sale pricing is included with every listing," said the source.
The Rescue Real Estate company is scheduled to continue increasing the size of its housing portfolio through 2014. New contracts are underway with homeowners to increase the FSBO listings that are also included on the company homepage. All applications to obtain company properties are now submitted through the company website.
About Home Solutions FLA
The Home Solutions FLA company is currently one of the leading housing companies in the state of Florida providing new services in 2014. This company is staffed by experts in the industry helping to create housing services for the public. The Home Solutions FLA company is currently offering rental, purchase or investment assistance online. The company website is now one informative resource consumers use to obtain information about available housing solutions in Florida. This company as a partnership of licensed agents and other specialists.