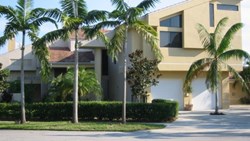 The extra fees that are added at closing by realtors and real estate agents during a traditional closing are not part of the expenses payable when investment companies are used for home purchases
Palm Beach Gardens, Florida (PRWEB) October 07, 2013
Locating available housing in populous states like Florida is usually completed through realtors and real estate professionals. Investment companies offering homes for sale, rent and lease are now one option used by buyers of homes. The Real Estate News Wire company has profiled the Palm Beach Gardens real estate that is now for sale through the Rescue Real Estate company at
http://realestatenewswire.com/homes-sale-west-palm-beach.
The current listings that are marketed online include homes in West Palm Beach and other areas in Florida. The housing that is acquired by this investment company is purchased for reduced pricing and offered at or below the current market value based on comparable home data.
These listed homes are now available with internal financing options to provide a solution for credit challenged buyers to obtain a new home.
The owner financing solutions that are provided are one alternative that is applied to the entire company portfolio at the Rescue Real Estate company, according to the Real Estate News Wire profile.
The resource that has been created at http://rescuerealestatellc.com now showcases that company homes for sale as well as the different types of housing programs that are offered to men and women interested in buying, renting or leasing properties.
"The extra fees that are added at closing by realtors and real estate agents during a traditional closing are not part of the expenses payable when investment companies are used for home purchases," a source from the Real Estate News Wire company said.
The properties that are now listed for sale online include full information listed on the Rescue Real Estate website. Exact sale price information and photographs of each property are offered for public view. Direct overviews of company services are also provided to help educate potential buyers about the creative housing solutions provided.
"It can take weeks or months for a traditional real estate transaction to be completed due to delays with some companies although investment company closings can usually be completed in less than 30 days when applications are error-free," the source added.
The Real Estate News Wire company is continuing its monitoring of the Rescue Real Estate company through the close of this year for new listings or updates that are announced for buyers of homes. Additional resources to research other investment companies offering similar solutions in other cities in the U.S. can be found when visiting the company homepage.
About Rescue Real Estate
The Rescue Real Estate company purchases available homes in Southern Florida and lists these homes for direct sale to consumers seeking housing. This company is a combination of licensed real estate agents and experts in housing who work together to provide multiple solutions for buying, selling, renting and leasing of homes.
About RealEstateNewsWire.com
The RealEstateNewsWire.com company publishes reviews and other helpful information direct for the general public seeking housing information. The company team of housing researchers now publishes content across a media network to help distribute information to home buyers, sellers or other investors in the U.S.