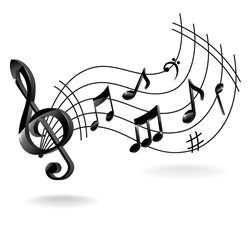 Palm Desert, CA (PRWEB) July 13, 2016
Brad Schmett, of Brad Schmett Real Estate Group and Keller Williams Realty today announced that the summer series of Celebrity Jazz Jams produced by the Desert Willow Resort in trendsetting Palm Desert will be a welcome boost for the local real estate community as jazz lovers head to town to enjoy the celebrity entertainment and stay over to select real estate acquisitions for their investment portfolios.
Included in the celebrity list of entertainers will be Adam Hawley, Bobbi Eakes, Slim Man, Bob Desena, Greg Vail, Joe Baldino, Darryl Williams, Greg Manning, and Rick Parma. The popular summer session of entertainment begins in June and continues weekly through December 12. One of the most popular events in the Coachella Valley, Celebrity Jazz Jams includes wine tasting and a special Chef's Menu.
Schmett observed that, "Jazz music in this Valley is a favorite pastime for all of us. It is just that much better when we get celebrities of the caliber brought in by the Desert Willow Resort. This is the perfect combination for both business and pleasure and many of our clients make a long weekend of it by staying at the luxurious resort and taking the time to shop for luxury real estate here in the Valley. Still record low interest rates make this a great time to add investments to real estate portfolios and we are seeing a big influx of first-time homebuyers as well."
Don't forget to call ahead for reservations as space is limited. Show times may vary from week to week so making advance preparations to attend your favorite session is always a good idea.
For more information on Celebrity Jazz Jams at Desert Willow Resort visit http://www.desertwillow.com/-celebrity-jazz-jam.
To find out more about investing in Palm Desert, CA real estate visit http://www.palmdesertrealestateinfo.com/featured-properties.
Brad Schmett Real Estate Group and Keller Williams Realty – La Quinta, is an exclusive, elite and sophisticated group of real estate consultants raising the bar for service in the La Quinta and Greater Palm Springs area real estate market.