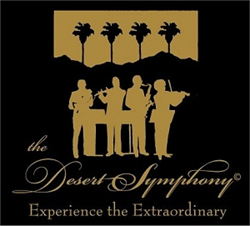 The level of culture that we enjoy in the Coachella Valley is simply unparalleled.
Palm Desert, CA (PRWEB) April 09, 2015
Brad Schmett, Broker Associate with Luxury Homes by Keller Williams today announced that the gala set for the prestigious McCallum Theater in Palm Desert on April 11, 2015 is expected to draw luxury home shoppers and music lovers from across the state. Headliner Jason Alexander is the Tony Award-Winning Broadway Musical star, and also one of the stars of the smash hit television series, Seinfeld. The concert begins at 8 PM preceded by dinner.
Proceeds of the event will benefit the Desert Symphony and the "Children's Music Discovery Series." The Desert Symphony is a professional orchestra that is committed to enhancing the cultural life of the residents of the Coachella Valley. They are also dedicated to providing free youth concerts for the musical enrichment of the children of the desert. Founded in 1989, the Desert Symphony is made up of some of the most accomplished musicians, virtuoso soloists, and recording artists in the country, that have been hand selected from Southern California's major orchestras.
Schmett recently remarked, "The level of culture that we enjoy in the Coachella Valley is simply unparalleled. The distinguished Desert Symphony is one of the reasons people buy homes in this desert community. So many of my clients are music and art lovers, and they get plenty of both thanks to the high level of cultural endeavors throughout the area. My team and I expect to be extremely busy during the days before and after the gala welcoming new neighbors and friends."
Dinner and concert tickets are available for $500 each, while concert tickets start at $74 and up. This charitable event is expected to be a sellout.
For more information on The 26th Annual Desert Symphony Gala visit http://palmspringsrealestateinfo.com/ps/desert-symphony-gala.
To find out more about investing in La Quinta, CA real estate visit palmdesertrealestateinfo.com.
About Luxury Homes by Keller Williams: Luxury Homes by Keller Williams – La Quinta, is an exclusive, elite and sophisticated group of real estate consultants raising the bar for service in the upper-tier La Quinta and Palm Springs area residential real estate market.