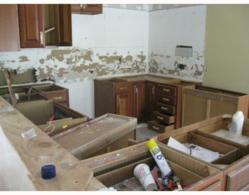 At first blush, it looks like we're trying to hide something, and a game is being played...
Palm Beach, FL (PRWEB) March 07, 2012
The majority of banks prohibit realtors from disclosing that a property is bank owned; a flawed policy that creates significant appraisal errors and has a negative impact on property values. Kevin Dickenson, a Palm Beach real estate agent, began investigating after he noticed the foreclosure inventory disappear from the realtors' Multiple Listing Service (MLS).
Wells Fargo Home Mortgage, a Division of Wells Fargo Bank, N.A. established Premiere Asset Services (PAS) to service the foreclosures from Wells Fargo and other banks not equipped to handle the disposal of foreclosures. According to a Listing Agreement on PAS' website, realtors must list the property on the MLS, but are forbidden from marketing the property as "bank owned" or a "foreclosure" or disclosing the name of the bank.
The Palm Beach Post interviewed Tyler Smith, vice president of REO (real estate owned) Community Development for PAS regarding this issue last week. Smith told the Post, "obviously, at first blush it looks as we're trying to hide behind something, and a game is being played, but we have the interest of the community (in mind), to preserve the property, and stabilize the neighborhood" by selling foreclosed homes. If a buyer wishes to submit a contract on a bank-owned home, then it will become clear through paperwork the property is a foreclosure, and any defects or repairs can be corrected or reflected in the sales price, Smith said.
Disclosing that a property is a foreclosure does not destabilize a community," Dickenson said. "It's the sale price of the property that has the effect, and ironically the price is recommended by appraisers and realtors who rely on accurate MLS data. The majority of the Palm Beach REO homes I've sold end up in bidding wars; therefore, marketing them as bank owned should drive prices higher. We have a few more years of Palm Beach foreclosures left to deal with, and the current practice allows banks to load more foreclosures on the MLS under everyone's radar."
According to Dickenson, "it's common for Florida bank owned homes to have mold, green swimming pools, missing appliances, and in some cases severe damage caused by angry homeowners frustrated with the process. I had one Florida REO home that required over $100,000 in repairs before it was habitable." If the property isn't flagged in the MLS as bank owned, and pictures and description fail to reflect the true condition, chances are high that appraisers and realtors will miss a $100,000 price adjustment. As a result, the entire neighborhood is adversely affected by a transaction that is effectively $100,000 under true market value.
During Dickenson's investigation, he discovered the Miami and Fort Lauderdale MLS systems established a rule requiring agents to disclose if a home is bank owned or a short sale, and failure to do so results in a stiff fine. Dickenson informed the Palm Beach Regional MLS board members of the problem last week and they responded immediately with a similar rule. He encourages other realtors and the National Association of Realtors (NAR) to bring this matter to the attention of MLS systems nationwide.
Stabilizing the real estate market is necessary to improve the nation's economy and we all know by now that the short sale option is the best approach because it preserves the property, keeps it off the banks books, reduces legal fees and yields a much higher selling price. The software and procedures banks created to dispose of REOs runs like a well-oiled machine, and now banks should streamline the tortuous short sale process.
Kevin Dickenson is a broker associate with Prudential Florida Realty and sells residential and commercial real estate from Palm Beach to South Beach. Last year he sold over $24M of predominately distressed properties, and due to the overwhelming demand from investors and end users, he created a free website to search for Palm Beach bank owned homes and short sales. The website http://www.kevindickenson.com also contains links, articles and videos to educate buyers and sellers on foreclosures and the short sale process.