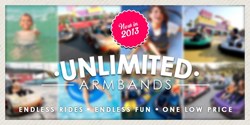 Smaller kids and teenagers simply get bored after a day sitting on the beach. They are ready for some thrills and excitement.
Panama City Beach, FLORIDA (PRWEB) August 13, 2013
A popular Gulf Coast destination, which continues to attract thousands of tourists each year. Offering lots of fun things to do for families, and well known for the famous sugar white sandy beaches, and emerald-green Gulf of Mexico waters.
Even before the main 2013 tourism season began, Panama City Beach was ranked on Yahoo's Traveler's list of 10 sunny, affordable escapes, while Shell Island made the USA Today Traveler's list of 20 Amazing American Beaches.
Panama City Beach Florida's most recent accolade was a placement in CNN.com's list of the 100 Best Beaches in the World. Panama City Beach ranked at number 51, coming in as the highest ranked beach in the continental U.S. and the only beach in Florida to make the list.
Awards and recognition aside, the fact that Panama City Beach offers so many things to do with kids and teenagers is what brings families back year after year. The summer 2013 season has seen big changes for an iconic Panama City Beach attraction, Race City.
Race City, formerly Super Speed Fun Park, first opened it's doors to the public in 1985 with just 1 attraction, the original Speed Track. Ever since then, it has continued to grow and expand to become one of the most well-known and well-loved attractions in Panama City Beach.
"We continue to grow and expand each year" says Danny White, Race City's co-owner and founder. "We believe it's an important part of staying competitive, and it's what our guests have come to expect; bigger and better thrills each year".
Earlier in 2013, Race City re-branded itself from the name Super Speed Fun Park. "The change marked a significant move forward for us" Danny explained. "The major upgrades and changes to our attractions, our brand new mascot, Speedy, and offering new and innovative ways to provide even more value than ever before."
Some of the most recent additions to the attractions at Race City include fun fairground rides, which offer a taste of the classic charm of Panama City Beach days gone by. These classic fairground rides, with a modern twist appeal to vacationers who have fond memories of their own childhoods, as well as a new generation of Panama City Beach visitors.
The new line up of rides at Race City includes the Fun Slide, Free Whale, and Dodgem' Bumper Cars. All offering the perfect-sized thrill for families looking for things to do with children in Panama City Beach. The Spider, and the Rock-n-Roll are a little faster and offer a higher adrenaline thrill for teenagers and bigger kids. These rides complement the existing attractions at Race City, which already caters to the entire family, from the smallest (5 years and up) to the harder-to-entertain, teenagers.
The final new addition is a timeless classic fairground ride, the Ferris Wheel. You will find this brand new attraction located between to the giant indoor arcade, where lucky players can win prizes like iPads, and GPS systems, and the iconic Skycoaster Thrill Ride - an existing Panama City Beach landmark. Riders of the Ferris Wheel get to enjoy a gentle ride, with extraordinary views of Race City's multiple Go Cart tracks, Front Beach Road, and the Panama City Beach skyline.
Race City has also introduced 'Unlimited Armbands' for the first time. The armbands allow guests to jump from attraction to attraction within the park, riding as many times as they like, all day long (between Noon and 11:00pm - which varies by season). This is an unbeatable value, not offered by any of the other major Panama City Beach attractions.
"Families on vacation typically have budgets to stick to, and appreciate anything that can keep everyone entertained for as long as possible", said Danny. "Budgeting can be a stressful part of the family vacation, and our Unlimited Armbands help people with that. Also, in our experience, smaller kids and teenagers simply get bored after a day just sitting on the beach - and they are ready for some thrills and excitement."
Race City is home to Panama City Beach's ONLY indoor blacklight mini golf, haunted house, Skycoaster ride, and the largest indoor arcade on Panama City Beach. Race City also has the largest selection of Go Cart tracks in Panama City Beach, 5 to be exact, which are open all year round. Race City offers group discounts, group packages, and unlimited armbands. For more information please visit http://www.racecitypcb.com/.