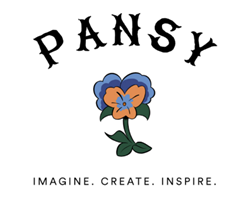 "Kansas City has so many great and talented members of the LGBTQIA+ community and it's a shame that there is no central location where they can create, learn, or feature their work,"
KANSAS CITY, Mo. (PRWEB) October 14, 2019
Pansy, Kansas City's first marketplace, community center, and art studios focused on the LGBTQIA+ community is looking for artists, makers, and creators to partner with.
Pansy is Kansas City's first and only marketplace, community center and for-rent art studios focusing on the LGBTQIA+ community. Pansy is looking for makers and artists from around the country to feature in their marketplace and/or rent a studio space in their eventual location.
Pansy's founder, Elliot Wiersgalla, is currently fundraising with the goal of purchasing the majority of Pansy's inventory for the marketplace wholesale directly from the artists and makers. This will ensure the artists and makers chosen will be able to continue to create their products or work.
Kansas City has a focus on small business and local makers, however, there is currently no effort to highlight the LGBTQIA+ community or the work of LGBTQIA+ artists and makers. Pansy will bring this focus and give these artists a safe and affordable space to make and sell their work.
In addition to a marketplace and art studios, Pansy will offer a community center where there will be events focused on the LGBTQIA+ community. These will include lectures, classes, and mindfulness exercises.
Pansy is currently crowdfunding to secure a location through a fiscal sponsorship with Fractured Atlas, a non-profit arts service organization. To contribute please go to fundraising.fracturedatlas.org/pansy.
"Kansas City has so many great and talented members of the LGBTQIA+ community and it's a shame that there is no place where they can work, learn, or feature their work," says Elliot Wiersgalla, owner and founder of Pansy.
Interested artists and makers should visit http://www.pansykc.com to get in contact.
For more information on Pansy, contact Elliot Wiersgalla at 715-533-0716, or email at elliot@pansykc.com.