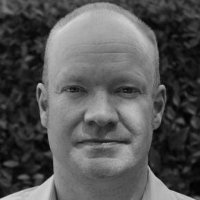 The Bengal retrieval system embodies a re-thinking of the IVC filter retrieval problem.
San Jose, CA (PRWEB) January 16, 2015
Panthera MedTech, a partnership that focuses on founding new companies in mobile health, medical device, biotechnology and health information technologies, announces the acquisition of its "Project Bengal" by Avantec Vascular, an established Silicon Valley-based company dedicated to advancing vascular therapies through innovation. Project Bengal provides a unique and simple solution for the technical challenge of safely removing a temporary inferior vena cava (IVC) filter. The IVC is a large vein that returns blood to the heart and lungs. "The Bengal retrieval system embodies a re-thinking of the IVC filter retrieval problem," says Frank Becking, co-founder of Panthera MedTech, "and provides Avantec Vascular with the opportunity to quickly launch a much-needed product in the IVC filter and endovascular retrieval space."
IVC filters function to prevent blood clots from traveling to the lungs, where they might become deadly pulmonary emboli that interrupt blood flow to the lungs. IVC filters are often used in trauma and obese patients or in patients who are at risk for clots but unable to take blood-thinning medications or for whom those medications have been insufficient to prevent the formation of clots. IVC filters come in many variations but in two basic types – permanent and temporary (or retrievable). "Temporary IVC filters are generally removed when their protection is no longer needed but despite most being designed with a hook-like device to facilitate retrieval, this is often a challenging procedure," says Dr. Kathryn Stecco, co-founder of Panthera MedTech. "The filter may have become tilted or embedded within the vein making removal difficult. Thus, there is a need for a filter retrieval system that is easier to use and less susceptible to problems with filter disorientation and tissue ingrowth."
The Bengal retrieval system addresses these challenges by adapting a traditional "fishtrap" design into an endovascular-friendly device architecture through the use of supple nitinol braid, which is super-elastic at body temperature. It may be used with a wide range of filter architectures, both existing and to-be-developed. In fact, the universal retrieval system may facilitate development of new filters by removing the design constraints imposed by the challenges of easy and safe removal.
Jack Hoshino, CEO of Avantec Vascular, is steering the company toward a more nimble approach to product innovation and development. He says: "The Bengal device offers a practical design and safety features for retrieving a broad range of endovascular devices. We hope to service a large segment of the current IVC filter market ... to make temporary filters now in use easier to remove so that patients may fully benefit from the promise of IVC filter technology."
Panthera Medtech's founders, Kathy Stecco, MD/MA, and Frank Becking, ME/JD, are experienced medical technology executives with a history of successes. They collaborate to develop solutions for medical problems, focusing on innovative designs with clear regulatory predicates.
Kathryn Stecco, M.D., Co-founder and Chief Medical Officer of Panthera MedTech, has more than 15 years of experience as a surgeon and consultant to medical technology start-ups.
Frank Becking, Co-founder, IP Counsel and Chief Technology Officer of Panthera MedTech, is an active engineer and registered patent attorney with more than twenty years of related experience and a track record of success in patent design-around work. He also has extensive experience in IP diligence, patent litigation, licensing and other contract negotiation.
Panthera MedTech is a partnership that focuses on founding new companies in the areas of mobile health, medical devices, biotechnology and health information technologies.