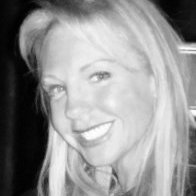 We've seen companies – more specifically, founders – become so enamored of an innovative concept that they fail to answer the key question: Will physicians use the device?
San Jose, CA (PRWEB) March 04, 2015
The medical device landscape is littered with failed products produced by companies whose management forgot – or ignored or didn't know – the cardinal rule of assessing potential value: Validate the market based on physician input before proceeding to design and develop a product. "We've seen companies – more specifically, founders – become so enamored of an innovative concept that they fail to answer the key question: Will physicians use the device?" says Dr. Kathryn Stecco, physician, medical device entrepreneur and co-founder of Panthera MedTech. "Sometimes the management team has set goals and metrics for success that have all been met but the product has failed because it didn't meet a real need or because there was an impediment to its use in the field that was discounted or wasn't recognized."
According to Dr. Stecco, the key to successful innovation is collaboration. "Innovation isn't based on a single 'aha' moment," she says. "It's a cycle. And for the innovation cycle to deliver a successful product, it must be a team effort from day one. We've all seen companies obtain funding based on hype and buzz and then collapse because they didn't build a collaborative team that would ensure that their idea addresses a real market need and confirm that their technology works. It's a cardinal rule that you must never let hype obscure reality."
Tips for success: Understanding the Collaborative Innovation Cycle
1. Validate the market need: Seek input from a variety of physicians -- key opinion leaders as well as early adopters and physicians who may not be well known but who have busy medical practices and will serve as the largest users. "There is no single way to do this," Dr. Stecco says, "and no set number of positive or negative responses that dictates a go or no-go decision. Each situation is different. And often this is an iterative process in which you may continue to educate physicians about the product as you obtain valuable input."
2. Prioritize IP analysis and management: Make the analysis of intellectual property (IP) rights a top priority. Failing to address this critical area early in the cycle is one of the most damaging mistakes a company can make. You risk losing protection for your IP as well as leaving yourself open to the possibility of infringing on 3rd-party trademarks and patents. A well-qualified IP professional should be working with your team throughout the product life cycle.
3. Survey the landscape: In addition to getting physician input, analyze the competition. What is the current state-of-the-art in the market for your device? How is your product differentiated from current practice? Are the benefits sufficient for practitioners to change their habits? Who else has a product in the pipeline? How will you provide value that surpasses the competition?
4. Determine regulatory requirements: Which regulatory class – based on its risk to the patient – will your product fall into? Will you need pre-market notification or approval? A clinical trial? Will you need regulatory approval only in the U.S. or internationally as well?
5. Develop a realistic engineering plan: What level of design specificity is needed for a prototype? Can your engineering team handle the requirements or do you need outside help? Can the product be manufactured and marketed at a profit?
6. Plan for reimbursement: How will your product be sold? Will it be paid for directly or reimbursed by insurance? Is there an existing reimbursement code under which it falls or will a new one be needed?
These six steps must be addressed concurrently in the early stages of the innovation cycle and require the commitment of the entire team working together toward a common goal. "Only a coordinated and collaborative effort can lead to a successful outcome," Dr. Stecco concludes. "Without it, you are innovating in a vacuum."
Kathryn Stecco, M.D., co-founder and chief medical officer of Panthera MedTech, has more than 15 years of experience as a surgeon and consultant to medical technology start-ups.
Panthera MedTech is a partnership that focuses on founding new companies in the areas of mobile health, medical devices, biotechnology and health information technologies.