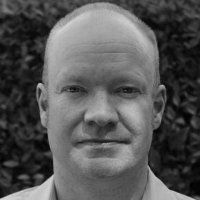 An effective IP portfolio must be managed actively with value-driven goals in mind throughout the development cycle – from idea conception to company acquisition and beyond.
San Jose, CA, (PRWEB) February 27, 2015
February 2015 – A strong Intellectual Property (IP) position can be one of a start-up company's most valuable assets. A weak (or poorly defined) IP position can also be one its greatest liabilities. All this is particularly true for developers in the medical device space, where jockeying for IP position often occurs. According to Frank Becking, IP counsel and co-founder of Panthera MedTech, "an effective IP portfolio must be managed actively with value-driven goals in mind throughout the development cycle – from idea conception to company acquisition and beyond."
Intellectual property is any creation of the mind – not just inventive hardware, software code and algorithms and products, but also trade names and business models. "For medical device entrepreneurs," says Mr. Becking, "intellectual property rights don't just protect technology and products from poaching by the competition. They can also be a key strategic asset in positioning for merger or acquisition. So it is critical to craft an IP portfolio with development – often – tailored to steer away from 3rd party problems such as infringement or other technology encroachment."
Mr. Becking offers medical device entrepreneurs these five tips for maximizing the value of their IP portfolio:
1. Control access to sensitive information: Don't talk publicly about your idea before pursuing the necessary protection. Even with confidentiality agreements in place, until you have filed for a patent any disclosure risks your potential rights and future prospects.
2. Make sure your company owns its intellectual property: This might seem obvious but it is easy to overlook key steps, like putting in place and enforcing agreements that ensure that work produced by employees and independent contractors becomes the property of the company. And making sure that those same contractors or employees do not have pre-existing, conflicting obligations to other parties. Work with legal counsel to ensure state law compliance of IP-related agreements, as some states restrict assignment and other scope.
3. Don't neglect country-by-country protection: IP protection opportunities differ around the globe. Select state-side IP counsel that has existing relationships with expert foreign counsel who can advise on how best to navigate international waters.
4. Actively avoid third-party IP entanglement: Too often, corporate executives focus on the patentability of their own IP. Understanding and tracking 3rd party patents and the progress of their pending claims (i.e., handling questions of Freedom to Operate) often has a greater effect on corporate valuation. A startup with technology that infringes upon another company's IP can be dead in the water. Design-around is very often an option, but usually represents a costly and time-consuming exercise that should be guided by experienced IP counsel.
5. Formulate an IP enforcement strategy: It is important to monitor the market to ensure that your IP rights are not being infringed. However, the bigger question is often what a company should be done if it detects infringement. Venture-capital funded startups are notoriously averse to engaging in litigation. Sending a cease-and-desist letter can open the door for the noticed party taking the fight to you. Again, working closely with experienced IP counsel is key to understanding and pursuing your enforcement goals.
"In the competitive medical device market, it is important for founders and management to not only establish and follow policies that protect IP throughout the product development cycle, but to understand the business purpose and use of the IP portfolio," Mr. Becking concludes. A view toward pursuing patents to erect barriers and suing others is too simplistic. Intellectual Property can be a critical piece of the puzzle for company success, but IP activity can only play its supporting role when thoughtfully handled.
Frank Becking, co-founder, IP counsel and chief technology officer of Panthera MedTech, is an active engineer and registered patent attorney with more than twenty years of related experience and a track record of success in medical device development and patent design-around work.
Panthera MedTech is a partnership that focuses on founding new companies in the areas of mobile health, medical devices, biotechnology and health information technologies.