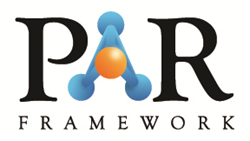 We believe PAR is ready to contribute to this important national dialogue, and are pleased to help bring PAR forward to the national stage. - David Longanecker, President, WICHE
Boulder, CO (PRWEB) May 29, 2014
The Western Interstate Commission for Higher Education and the Predictive Analytics Reporting Framework, known as PAR, have announced plans for PAR to become an independent, 501.c.3 (not-profit) organization. The targeted launch date for PAR independence is December 9, 2014.
Founded in 2011, the PAR Framework has grown from a "big idea" funded by foundation research grants into a national non-profit collaborative venture of data-sharing institutions working to use predictive analytics, tied to intervention measurement, to solve student success challenges. PAR features a growing number of accredited post-secondary institutions among its data-contributing membership, and continues to add services for member institutions interested in improving their focus on student success and evidence-based decision-making.
"We believe the time is right to establish a not-for-profit practice improvement center that supports using learning analytics in the service of student success," said Beth Davis, co-founder and managing director for PAR Framework. "We know that institutions are going to be challenged to navigate the emerging array of analytics methodologies, initiatives, call to action and point solutions on the market. By keeping PAR in the not-for-profit arena we are able to keep our attention focused on the needs of members, regardless of the interventions they choose."
Interest in the PAR Framework has been strong since its inception as a project. PAR began in 2011 with 6 online institutions collaborating to see if it was possible to identify patterns related to student loss. In 2012 PAR extended its membership to include on-ground and competency based institutions. In late 2013 PAR announced its membership fee structure and began accepting new members, which now include, among others, the University of North Dakota and Community Colleges of Spokane.
PAR has made a practice of openly licensing key resources for use by other higher education institutions and stakeholders. Of note is the PAR Framework Data Model, released in February 2013. The data model includes the building blocks for predictive analytics that can be found comprehensively for every student enrolled at any college in the US. PAR has also published and openly licensed a research- and institutionally- validated framework for categorizing and inventorying student interventions called the Student Success Matrix (SSMx). Released in July 2013, the SSMx is used for inventorying and categorizing student success and interventions efforts, for open use under a creative commons license. The SSMx and the PAR common data definitions are available at https://community.datacookbook.com/public/institutions/par.
"One of WICHE's critical roles as an interstate compact organization is to anticipate the needs of the U.S. postsecondary system, particularly as it affects the western United States," said David Longanecker, President of WICHE. "PAR's focus on predictive analytics, tied to actionable strategies for retention, progress and completion, has been a missing link in the march toward data-driven accountability. We believe PAR is ready to contribute to this important national dialogue, and are pleased to help bring PAR forward to the national stage." PAR will join other WICHE-incubated national organizations, including the National Center for Higher Education Management Systems (NCHEMS) and the International Association for K-12 Online Learning (iNACOL) as WICHE alumni.
The PAR Framework is a national, non-profit, data services collaborative focused on institutional effectiveness and student success. Membership in PAR is open to any accredited higher education institution with the desire and ability to provide undergraduate data along and the willingness of senior level leadership to contribute energy and insight to the collaborative. To learn more about the Predictive Analytics Reporting (PAR) Framework, visit the website at http://parframework.org.
The Western Interstate Commission for Higher Education and its 16 members, including 15 states—Alaska, Arizona, California, Colorado, Hawaii, Idaho, Montana, Nevada, New Mexico, North Dakota, Oregon, South Dakota, Utah, Washington, and Wyoming—and the Pacific island U.S. territories and free-standing states (the Commonwealth of the Northern Mariana Islands is the first to join), work collaboratively to expand educational access and excellence for all citizens of the West. By promoting innovation, cooperation, resource sharing, and sound public policy among states, territories, and institutions, WICHE strengthens higher education's contributions to the region's social, economic, and civic life. As the only organization in the West that focuses exclusively on higher education issues, from access and accountability to tuition and fees to online learning and innovation, WICHE strives to find answers to solve some of the most critical questions facing higher education today. WICHE's public policy research and collaborative programs support the West's citizens and its constantly evolving cultures. Visit http://www.wiche.edu for more information about our programs.
The WICHE Cooperative for Educational Technologies (WCET) is a cooperative, membership-driven, non-profit provider of solutions and services that accelerate the adoption of effective practices and policies, advancing excellence in technology-enhanced teaching and learning in higher education. More information about WCET's institutional membership resources, services and common interest groups can be found on WCET's website, http://wcet.wiche.edu.