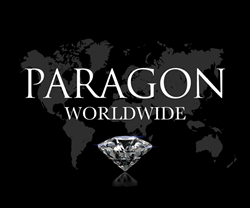 Paragon Worldwide are extremely proud of their business model and believes it is important to offer everyone a shot at success
(PRWEB) July 05, 2016
Paragon Worldwide, a leading force in the Irish outsourced marketing and sales industry recently announced the promotion of one of their contractors. This development is great news for the growing firm as by increasing their leadership capabilities, Paragon Worldwide has the opportunity to widen their marketing efforts for their clients and launch more campaigns in new territories.
About Paragon Worldwide: http://www.paragonworldwide.ie/about/
The promotion could also point to potential growth for the firm. With more experienced contractors on board, the firm could soon be in the position to open more offices across Ireland and offer their services to a larger network of businesses looking for cost-effective, personalised marketing solutions.
Paragon Worldwide are adamant that celebrating new promotions is an important step for a growing business and are eager to see more businesses openly applaud hard work and progress. Through their own experiences in business, the firm have seen the dramatic impact a new promotion can have on their contractors' performance. It encourages other individuals working with the business to up their game and inspires them to move forward with their own professional development. The firm only ever promote from the inside and all contractors start with the firm on a level playing field, regardless of previous experience or background. This means that all promotions are extremely motivational and within reach of all contractors should they fully commit to their work and take a proactive approach to learning and developing skills.
Paragon Worldwide are extremely proud of their business model and believes it is important to offer everyone a shot at success. With a number of university graduates and college leavers finding it increasingly difficult to secure work opportunities that provide a prosperous future, it has always been important to Paragon Worldwide to play a part in the professional development of young people. Alongside their work running sales and marketing campaigns and delivering personalised marketing experiences, the firm's contractors are offered regular opportunities to attend optional skill workshops and business seminars where they can access practical advice on moving forward in business and receive mentoring on sales, business management, marketing and leadership. The firm are also committed to linking their contractors to successful industry experts and entrepreneurs and regularly invite them to attend industry led networking events across the UK and Ireland.
Based in Cork, Paragon provides outsourced sales and direct marketing solutions to clients across Ireland. The firm focuses on creating a positive customer experience through face-to-face communication, which drives customer engagement, brand loyalty and overall sales for their clients.