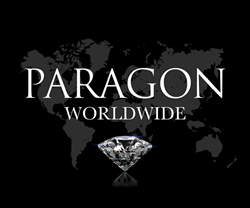 the London event was the perfect opportunity to learn more about the industry as well as network with sales and marketing professionals.
Cork, County Cork (PRWEB) April 28, 2016
Paragon Worldwide headed to London at the weekend in order to attend an exciting Rising Star event alongside some of the UK's leading sales and marketing experts. The firm's CEO, Carlton Roach was invited to the event as a guest speaker and was given the opportunity to share his business knowledge with the attendees at conference.
About Paragon Worldwide: http://www.paragonworldwide.ie/about/
Carlton Roach of Paragon Worldwide also took two of the firm's newest account managers to attend the event, Cathal Kenny and Megan Carty. The two account managers come from backgrounds within retail, hospitality and telecommunications and highlighted how this was an eye-opening experience for them. Both Cathal Kenny and Megan Carty claimed the London event was the perfect opportunity to learn more about the industry as well as network with sales and marketing professionals. The fact that Paragon Worldwide was able to take two of their newest account managers points towards an above average growth rate among the firm which, Paragon Worldwide believe, will support their future expansion plans.
The event was particularly informative for the firm as experts covered a range of popular business topics designed to help attendees move forward within the industry. Additionally, Paragon Worldwide had the chance to network with young, like-minded individuals who were able to share their experiences and offer advice for the sales and marketing industry.
The important event was held at the Hilton London Bankside, an ideal location within walking distance of The Shard, Borough Market and the Tower of London. With more than 9,000 sq. ft. of flexible Conference, Meeting and Event space, all with natural daylight this is the perfect location for networking events.
Paragon Worldwide is an outsourced sales and marketing firm based in Cork, Ireland. The firm specialises in a unique form of marketing which allows them to establish long-lasting and personal business relationships between brand and consumer through face-to-face marketing techniques. Connecting with consumers on a one-to-one basis helps the firm to increase their clients' customer acquisition, brand awareness and brand loyalty.
Paragon Worldwide enjoyed this past weekend's Rising Star event and thought it was an amazing opportunity to network with like-minded business professionals as well as a chance to learn more about the industry and develop new industry specific skills. Paragon Worldwide urges all business leaders to make the effort to always attend industry events for the purpose of networking and developing new business skills.