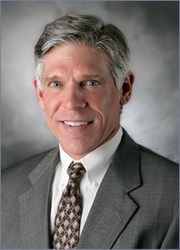 Patients need to review procedures carefully before investing in the latest, trendiest cosmetic procedure.
Paramus, NJ (PRWEB) August 13, 2013
To keep his patients informed, Dr. Paul M. Parker of the Parker Center for Plastic Surgery has posted a blog detailing a new procedure known as a "stem cell facelift" and how it compares to current approved treatments. "Stem cell facelift" is actually a marketing term for fat transfer injections. While doctors who offer these procedures say that they use a centrifuge (or other proprietary method) to separate stem cells from ordinary fat cells, leading researchers in the field state that there is no scientific evidence that these "stem cells" perform better as a facial filler.
A combined task force of the American Society for Plastic Surgeons (ASPS) and the American Society for Aesthetic Plastic Surgery (ASAPS) was formed in order to evaluate some of the claims being made about stem cell facelifts. Dr. Parker said, "They reviewed thousands of articles published in peer-reviewed journals regarding the use of stem cells in cosmetic procedures and did not find clinical data to support the claims being made."
Fat injections are something that plastic surgeons have been using for years to increase facial fullness. Most plastic surgeons like Dr. Parker use facial fat injections as a stand-alone procedure or in conjunction with a traditional surgical facelift.
A traditional facelift is a surgical procedure that uses incisions to remove excess facial skin and tighten the skin remaining on the face. Additionally, the Parker Center bi-planer SMAS facelift includes lifting and tightening the underlying soft tissues to provide better facial structure. Judicious fat injections may also be used to replace the facial fat which atrophies with aging and create a youthful, fuller face. By using these additional procedures, Dr. Parker is able to remove less skin and create a more natural-looking result.
Since traditional fat injections will naturally contain some stem cells, the task force has recommended that providers not use the term "stem cell" but rather use the more accurate term "fat grafting." It's also recommended that surgeons stop using the term "stem cell facelift" for marketing purposes, as it is currently unsupported by scientific data. Those providers who do use stem cell therapy in fat grafting should do so only under Institutional Review Board approval and in compliance with the FDA regulatory guidelines.
Dr. Parker has stated that he believes that plastic surgeons should adhere to the recommendations of the ASPS and ASAPS, who work to ensure patient safety until sufficient scientific evidence is available.
"Marketing, unfortunately, has leaped ahead of science in this case, and patients need to review procedures carefully before investing in the latest, trendiest cosmetic procedure," he said.
The bi-planer SMAS facelift with fat injections that Dr. Parker performs is estimated to last an average of eight to 12 years. This number varies based on several factors, such as a patient's overall health, smoking history, skin quality, future skin care maintenance, and weight fluctuations. Facelifts are surgeries that are described as "resetting the clock" in relation to the signs of aging. Dr. Parker typically reviews photos of his facelift patients when they were younger to facilitate their surgical goals.
Surgeries at the Parker Center for Plastic Surgery are performed at Surgiplex, the onsite, state of the art, fully certified ambulatory surgical center. This 2,100-square-foot facility was designed and built with patient safety in mind. Facelift patients are monitored overnight in the facility with a registered nurse one on one.
Dr. Paul M. Parker can be contacted at Parker Center for Plastic Surgery 122 E. Ridgewood Avenue, Paramus, NJ 07652 or at (201) 967-1212. Visit http://www.parkercenter.net for more information.
About Dr. Parker
Dr. Paul M. Parker is the medical director of both the Parker Center for Plastic Surgery and Beaura Spa. Dr. Parker has more than 20 years of experience as a plastic surgeon and has won numerous awards, including a recent "Patient's Choice" award. He is board certified by the American Board of Plastic Surgery. He is also a fellow in the American Academy of Surgeons and a member of the American Society of Plastic Surgeons, American Society of Aesthetic Plastic Surgeons and the New Jersey Society of Plastic Surgeons, among others.