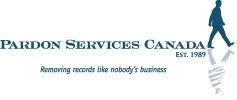 I didn't have to deal with the police or the courts. Pardon Services handled everything. It was confusing to do it myself...and it would've taken me longer...for what it cost, it was well worth it.
(PRWEB) May 30, 2014
We help our clients travel with a U.S. Entry Waiver and with peace of mind knowing that their criminal record will not result in being denied entry into the United States and that they are not risking being arrested, deported or having their property confiscated. Since it is also illegal to travel over U.S. airspace if you have a criminal record, Pardon Services Canada clients with U.S. Entry Waivers are also able to travel to many international destinations without these concerns. Typically, the waivers allow multiple entries from all border crossings and airports with a destination to, or flying over, the United States.
Our clients return home from trips saying how wonderful it was to travel without the worry or embarrassment of problems with border officials. Having experienced professionals look after all the paperwork and document processing takes a huge burden off the shoulders of people with busy lives. They know that Pardon Services Canada works with individuals with past criminal records that have turned their lives around and would like a Pardon, now called a Record Suspension. As always, Pardon Services Canada is offering a selection of service packages, but now is the time to take advantage of savings from $100 to $300.
For savings, call 1-866-972-7366 or visit our anniversary page. The 25th Anniversary Sale starts June 1st and runs till the end of the month. Please note, the 25th Anniversary Savings event is for new clients and cannot be applied to existing waiver or record suspension clients.
About Pardon Services Canada
The industry leaders in helping Canadians overcome the obstacles of a criminal record. Since 1989, Pardon Services Canada has successfully assisted over 100,000 Canadians exercise their lawful rights under the Criminal Records Act of Canada, and the Immigration and Nationality Act of the United States. Services include US Entry Waivers, Record Suspensions (formerly called pardons), and fingerprinting. Offices are located in Vancouver, Calgary, Toronto, Edmonton, Ottawa and Montreal. Call toll free 1-866-972-7366 or visit the website Pardon Services Canada