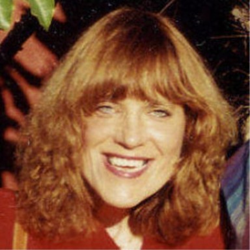 When emotions are high, it's best to leave the situation and wait until you and your teen have both calmed down.
San Diego, California (PRWEB) July 22, 2014
It's no secret that it's tough to communicate with a teenager. During her 28 years practicing as a licensed clinical therapist, Dr. Joanne Wendt has encountered many parents who struggle to make sure their teens are listening. Parents want their kids to learn from their own mistakes, but even the smallest sayings and phrases can cause teenagers to tune out, ignoring their parents' message.
Dr. Wendt has discovered there are certain triggers that can cause teenagers to tune out their parents. She suggests that parents avoid these expressions and topics, which can cause teens to disregard what their parents are saying. Dr. Wendt recommends to following tips for teenagers' parents to talk with their teen effectively:
1. Stay positive – Although your teens' behavior might hurt you personally, resist the urge to lash out with personal attacks or insults. (It's also important to remember that your teen is only trying to anger you, and he/she often doesn't mean for you to take the attacks personally.) By giving your teenager seemingly harmless labels like "lazy" or "no good, you can create a self-fulfilling prophecy. Someone who hears over and over that they are a certain way is likely to start behaving that way. Criticisms that a teen won't amount to anything or that he/she will never accomplish something can have the same affect. Any insult and criticism that's used repetitively can have a negative impact on a teen during this sensitive time in her or her life.
2. But don't get too positive – Strangely enough, too much positivity—in the form of glib statements that "everything will turn out fine" or "it doesn't matter in the long run"—can be equally frustrating to teens. Teenagers want to feel like they're unique, and their emotions are incredibly personal. They want someone who will listen to them, not try to universalize or trivialize their difficulties.
3. Use time to your advantage—When emotions are high, it's best to leave the situation and wait until you and your teen have both calmed down. When both you and your teen are worked up, neither of you will be responsive to what the other has to say.
4. Use timeframes when making requests - Respecting your teen's time can, in turn, help them respect your wishes, making them better listeners and increase compliance.
There are many additional tips and resources that parents can use to communicate effectively with teenagers. For additional ideas and suggestions, Dr. Wendt recommends the resources listed on the I Recommend portion of her website.
About Joanne J. Wendt, Ph.D.
Dr. Wendt is a Clinical Psychologist who for 28 years has been helping individuals, couples, and families find peace and harmony in a respectful and caring atmosphere. She specializes in relationship issues, depression, and anxiety. Dr. Wendt's goal is to help her clients discover the strength within them to achieve their highest possible potential. Her approach to the therapeutic setting is one of optimism and great respect for an individual's readiness to meet difficult challenges and gain a greater understanding of who he/she aspires to be. Visit her online at http://drjoannewendt.com.