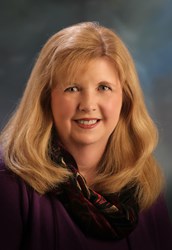 [Dr. Arnold's] books have been of great value for my children, and made it very easy for me to provide the instruction required.
Adelaide, Australia (PRWEB) December 10, 2013
Dr. Lyn Arnold is a globally renowned expert on learning and cognitive psychology with over 30 years of experience working with children. She has drawn on her award-winning research, and the latest international studies of how learning and thinking works and can be supported, to develop the Forever S.M.A.R.T Reflective Learning Program book series (2013 Red Gum Press) for parents, caregivers, and teachers to better help children 8 to 16 years old improve their learning skills and boost achievement. This unique series consists of 5 different books, each focused on a different key learning area.
"There is a growing body of knowledge and research on the 'science of learning' that is shared at conferences or in academic journals but most parents and teachers don't have access to this information," explains Dr. Arnold. "Yet they are the ones with the greatest opportunity to put this knowledge into action with children daily. That's why I developed this series of books in an easy to use format. The series enables anyone to start putting the latest research into practice to support children, regardless of what level the child is at, to learn better and achieve their potential without needing to 'be an expert' to help them."
The program series is comprised of 5 books that follow the S.M.A.R.T. acronym. Each book comes with exercises, tips & advice, and research information. The 5 stand alone modules in the program include:
S. Step Up for Success - outlining 6 foundation skills and strategies that support learning.
M. Mind Mastery - exploring the power of the mind and metacognitive thinking for higher achievement.
A. Achieving Alone with Assistance – which includes 7 ways to assist children to learn independently.
R. Reasoning and Reacting Responsibly - explores the mental and emotional strengths for success.
T. Turbo-charged Learning - explains how knowledge transfer can take achievement to new levels.
The series is available for purchase as individual books based on a child's specific need, level, or challenge. But in response to reader requests, the entire series is also available in one convenient volume that includes the Forever Learning Champions book. Print versions can be ordered on Amazon, and e-book versions can be ordered and downloaded on Dr. Arnold's website: foreversmartlearning.com.
And although the Forever S.M.A.R.T Reflective Learning Program series only recently became available to the general public, the initial feedback from parents and educators has been overwhelming.
"I am a mother of 2 children aged 12 and 15, and always looking for ways to help my children expand their academic abilities. When I learned that Dr. Arnold, who is known for her passion in children's academic success, was releasing her book series, I immediately sought to secure them. Her books have been of great value for my children, and made it very easy for me to provide the instruction required." - Marcia Gouvea, parent located in Evanston, IL.
"As a primary school teacher, and based on knowing Dr. Arnold's dedication to educational research for 3 decades, I was both happy and eager to read her series of books. I highly recommend them to anyone who wants to further their understanding on how children learn. In particular, parents of children who find learning difficult, or who are frustrated by striving but not meeting with the equivalent success, will find these books insightful and a great resource. Not only are they easy to read, they are filled with practical strategies aimed at making a real difference by refining a student's thinking, attitudes, and organisation towards more confident and successful study practices." - Rosemary Inwood, Yr. 1/2 Teacher, Salisbury Heights, SA.
To find out more about the program series, Dr. Lyn Arnold and her work, visit her website: ForeverSmartLearning.com. For media inquiries, please contact Dr. Arnold at: lyn(at)foreversmartlearning(dot)com, or phone 61-419-814-121, or Skype lynette.arnold.
About Dr. Lyn Arnold:
Dr. Lyn Arnold is an author and in-demand speaker globally who resides in Adelaide, Australia. She has over 30 years experience as an educator in primary, secondary and P-12 schools in urban and rural districts, and has held key leadership, research and consultancy roles in both Australia and the USA.
Lyn holds a PhD in Education, majoring in Educational Psychology; a Master of Arts (Education) which focused on cognitive psychology in learning contexts; a Bachelor of Education, and Diploma of Teaching.
In 2008 she was awarded the prestigious Paul R. Pintrich Award by the American Psychological Association's Educational Psychology Division in recognition of her outstanding Doctoral dissertation on students' self-regulation, strategic enactment and academic achievement in classrooms.