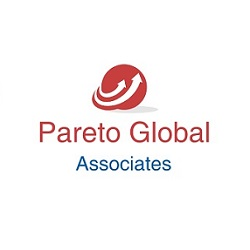 People want to buy from brands that are like themselves and are therefore going to support them.
Liverpool, UK (PRWEB) May 30, 2014
More traditional forms of marketing such as television, print, radio and the Internet can still create brand publicity; however, they don't always guarantee sustainability.
On 12th February 2014, Marketing Week published an article titled 'How to be a 'Human Era' brand'. The article sourced a study by brand strategy and design firm Lippincott, which looked at the societal shift in relationships that requires brands to behave like humans in order to connect with consumers and build trust called 'The Human Era'. The article highlights how a direct and personalised approach can provide excellent customer service, and generates new custom.
About Pareto Global Associates Ltd: http://www.paretoglobalassociates.com/#about-us-3/
The study by Lippincott, outlined the key characteristics of a 'human era' brand, which include being open, honest, even flawed, talking and acting like people, being exciting and empathetic. 'The research demonstrates that the leaders have succeeded by going beyond their marketing and social media strategy. It comes from their culture, how they make decisions and how their employees think and act' claims Lippincott's EMEA Director Simon Glynn.
The research also indicates that brands that take a human approach are better at connecting with consumers and gaining trust. 'People want to buy from brands that are like themselves and are therefore going to support them. It's about understanding those brand values and demonstrating that back to customers, particularly in marketing' said Lisa Wood, Head of Marketing First Direct.
Pareto Global Associates Ltd is an outsourced sales and event marketing firm in Liverpool, UK. The firm is increasingly being approached by various brands who are witnessing less loyalty by their customers, in an attempt to help them rebuild that connection and restore a loyal following.
They concentrate on delivering face-to-face sales techniques via promotional event marketing campaigns. The personal approach allows them to meet with potential new customers directly through events. This direct marketing techniques will then aid them in the retention of potential customers and will also guarantee sales leads on the same day as the event takes place.