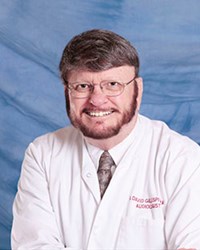 You've come to the right place. Audiology & Hearing Clinic offers a wide range of services and products to help the residents of Paris hear and live better.
Paris, TN (PRWEB) July 18, 2013
Audiology & Hearing Aid Clinic in Paris TN knows that the initial investment you make in your hearing aid is only a portion of the total cost of ownership. Over the lifetime of the hearing aid, the total cost includes the initial purchase price, any optional extended warranty plans, regular cleaning, necessary repairs, and batteries. All of those costs add up, especially the hearing aid batteries when you consider that it is normal to replace them every 7-15 days depending on the size of the battery and how much the hearing aid is used.
Audiology & Hearing Aid Clinic is committed to providing the best overall hearing aid purchase value in Paris TN. To accomplish that, they offer 3 highly valuable added benefits with the purchase of specific hearing aid models.
1) Free Batteries for Life
2) Three Year Repair Warranty
3) Three Year Loss/Damage Replacement
These added benefits will save consumers hundreds of dollars across the life of their hearing aid. For anyone that accidentally looses or breaks their hearing aid, these added protections are worth thousands of dollars. Note that not all hearing aid models qualify for all three added benefits. Anyone shopping for new hearing aids in Paris TN should inquire for specific details.
About David Gillespie
R. David Gillespie, M.A., established Audiology & Hearing Aid Clinic in Paris in 1995 and has been practicing Audiology for over 30 years. David is clinically certified by the American Speech & Hearing Association and is a fellow of the American Academy of Audiology. He obtained his degree in Audiology from the University of Alabama. Prior to opening his hearing care practice in Paris, he coordinated audiological services at an outpatient rehabilitation facility in Kentucky where he improved the hearing of hundreds of adults, children and infants having varying types and degrees of hearing difficulty. He also established and maintained a community hearing aid bank program.
About Audiology & Hearing Clinic
Audiology & Hearing Clinic has served the greater Paris area and its surrounding communities for 18 years. Though his experience, training and successful patient outcomes are certainly important, audiologist David Gillespie attributes the success of Audiology & Hearing Aid Clinic to the caring attitude of the professional staff and the genuine trust and confidence patients have in the staff and the hearing services they provide.We offer a full range of diagnostic and preventative hearing healthcare professional services, including hearing aid screening, evaluations, hearing aids sales and rehabilitative and preventative counseling. We are dedicated to keeping abreast of the latest improvements in technological advancements in the hearing industry and are committed to offering the most current options to our patients.
Contact:
David Gillespie
http://www.parishearing.com
Audiology & Hearing Clinic
808 Joy St
Paris, TN 38242
(731) 540-1200