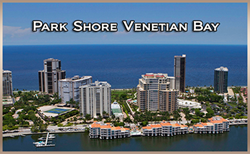 Our new service will help home buyers find homes that match their exact search criteria. This will include homes that are on the open market, and also the unadvertised homes, known as "pocket listings", thus giving potential buyers a much wider choice.
Naples, Florida (PRWEB) December 18, 2014
Park Shore is one and a quarter miles of private resident-only access, and the homes there are built to the highest standard, with no expense spared. There are homes of all types, and many choices for beach, bay, boating, or inland estate living, in glorious surroundings. There are no fewer than 26 Beach Front High Rises, ten of them directly on the beach, that span the entire length of Park Shore.
However, the problem for home-buyers seeking property on the development has been that many of the homes for sale are never advertised in local realtors, sellers often preferring a discreet sale.
Now, Park Shore Luxury Properties has announced a new service, which will give home-seekers a much wider choice of available properties. The company has been involved with real estate on Park Shore since 1978, and is in a unique position to offer potential home buyers the chance to inspect any of the properties which are on the market, whether advertised or not.
Senior Director of Park Shore Luxury Properties, Corey Cabral, said "Our new service simply needs potential home buyers to give us a list of their search criteria, and we will then list all of the homes on Park Shore that are a good match, and in which they will be interested.
This will include homes that are on the market, but are not advertised, thus giving potential buyers a much wider choice." The company will then arrange discreet private viewings of any homes that the client wishes to inspect.
"We will take care of all the leg work, so that the client needs to do nothing other than advise us of properties he or she wishes to look at," said Mr. Cabral. "The service benefits both buyers and sellers, since buyers will have a greater choice, while sellers will have more opportunities to sell their home."
The company has recently launched a brand new website in connection with the new real estate venture at http://www.parkshoreluxuryproperties.com/.
About Park Shore Luxury Properties
Park Shore Luxury Properties offers a multitude of different home options, including luxury custom homes on Venetian Bay with private docks, villas, condos, and high rise apartments, providing the opportunity to live in an affluent community with its own centrally located commercial center, offering first class restaurants, retail stores, and professional services.
For further information, contact Corey Cabral at (239) 963 6590, or email ccsellsnaples(at)gmail(dot)com.