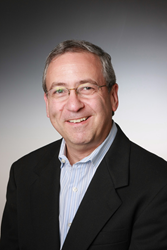 I listened to Mr. London at a conference for Young Onset Parkinson's Disease. He was one of the most motivational speakers I have ever heard speak at a conference, and I have been to many. Miriam Pizzaro President/CEO Parkinson's Place
Charlotte, NC (PRWEB) May 28, 2014
When Richard London was first diagnosed with Parkinson's disease he had already defeated cancer and injuries sustained in a life changing automobile accident. A remarkably positive individual, London began his speaking career with the idea that he was going to help others. He began speaking to Parkinson's audiences upon the publication of his first book A Handbook for Life and has grown that effort into seminars, eBooks, keynotes, and an amazing amount of content geared to the people who may have faced a similar diagnosis. To that end, he announced recently that he wants to "touch the lives of 100,000 people affected by Parkinson's disease."
Miriam Pizarro, President & CEO of The Parkinson's Place, Miami, FL said the following of Richard's presentations:
"I had the pleasure of listening to Mr. London at a conference for Young Onset Parkinson's Disease. He was one of the most motivational speakers I have ever heard speak at a conference, and I have been to many. He involved the entire group with his amazing stories and his great humor. The finale is something you don't expect and will be blown away by. If you are looking for a speaker that will leave an impact, and people will walk away talking about for a long time Richard London is the speaker you are looking for."
Multiple best selling, international author Robert Allen commented on the A Handbook for Life series of products:
"As the Author of many best selling professional development titles myself (Creating Wealth, The One Minute Millionaire, et al), I am very particular about the books I read and the people my team coaches. Richard London has already survived cancer and manages the challenging, daily problems that arise from Parkinson's disease. He does so with an upbeat attitude and an active lifestyle. I recommend his books, CDs and videos as a source of inspiration and a practical guide to living successfully with various challenges and disabilities."
Robert G. Allen
International Multi-Bestselling Author
Creating Wealth, Multiple Streams of Income, Multiple Streams of Internet Income,Nothing Down, Nothing Down for Women, The One Minute Millionaire, Cracking the Millionaire Code, and Cash In A Flash.
London has spoken at numerous symposiums, conferences, and workshops around the United States and Canada. He was the keynote at the Carolinas Healthcare System's Parkinson's Symposium last November in Charlotte, NC. He was the kickoff speaker for the National Parkinson Foundation of South Dakota's symposium this past April. Richard will also be a workshop leader in Richmond, Virginia at Virginia Commonwealth University's Parkinson's Wellness Retreat July 25-27, 2014. He has been interviewed on television, radio and in print. He is well versed in the issues surrounding Parkinson's disease and other Neurological disorders.
One of the challenges for the Parkinson's community is that there are many excellent national and international Parkinson's organizations such as the Michael J Fox Foundation (specializing in research on the disease), the Davis Phinney Foundation (Internationally renowned cyclist, Olympic bronze medalist), National Parkinson Foundation, Parkinson's World Congress, and many others. The problem is that there are not many of these groups who don't have a fundraising or a medical agenda. "I want to focus on the person experiencing the disease, their caregivers and family members", said London. "Practical help and advice, ideas on keeping healthy and most of all… overcoming the negative psychology that sometimes accompanies the diagnosis. There are over 6.3 Million people with Parkinson's worldwide. I just want to reach out to a few of those and maybe make their lives better" , he concluded.
How can you help? Participate. Visit the AHandbookForLife com website. Join in the Internet Talk Show (http://www.ahandbookforlife.com/parkinsons-chat-room), purchase items from the web store (http://www.ahandbookforlife.com/store) and give them away or just signup to receive Richard's newsletter. Lastly, bring Richard London to speak to your organization. For non-Parkinson's groups, "Overcoming Obstacles" is a great corporate topic that he delivers as well.
About Richard London
London resides in Charlotte, North Carolina. Richard is married with two grown children. He has Black Belts in several martial arts disciplines, scuba dives, boxes, and conducts Laughter Therapy programs. You can reach him through the http://AHandbookForLife.com website