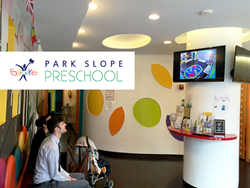 We want premium preschool to be affordable for everyone
Brooklyn, NY (PRWEB) February 02, 2016
Owner Franco Verdino has long kept an eye on the youth enrichment scene in Park Slope. Opening in 2012, his Park Slope FasTracKids location was one of the first enrichment learning centers in Park Slope.
Verdino has launched a new website promoting the preschool program at his learning center. "All my competitors are so expensive. I get why they charge that much, but we offer the same quality for half the price." The website, ParkSlopePreschool.com displays tuition as 25% off for a limited time, in celebration of the website launch.
"We want premium preschool to be affordable for everyone. We know the neighborhood is changing, but not everyone can afford luxury services."
When asked how they are able to keep the programs so affordable, Verdino explained how he is able to internally subsidize the preschool program because of other enrichment programs they offer without sacrificing quality.
The learning center was packed with gifted and talented test preppers this past season. Park Slope FasTracKids also offers a Core Enrichment class which is a 1-2 year Friday/Saturday program that stimulates the mental development of 3-7 year olds.
FasTracKids programs are based on the belief that most children are potentially gifted if exposed to the proper intellectual and creative stimulation early-on. There are many additional play-based enrichment programs available for children ages 3-9.
"Our parents love our WiFi enabled HDTV viewing room. Being able to watch their child play and learn on a huge TV in real-time is hard to come by in NYC."
Parents are encouraged to visit ParkSlopePreschool.com and schedule a free trial class or tour of the learning center.