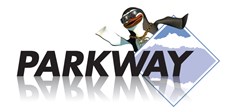 We have so enjoyed being part of the Santa Clarita Marathon since we began sponsoring it almost twenty years ago, back in 1995.
Valencia, CA (PRWEB) October 31, 2013
Parkway Motorcars, a leading Los Angeles auto dealership, looks forward to debuting its new company mascot at the upcoming Santa Clarita Marathon in Santa Clarita, CA. PP the Parkway Penguin, will be onsite at the marathon to greet runners and spectators on Sunday, November 3rd. Parkway Motorcars is the lead sponsor of the event.
"We have so enjoyed being part of the Santa Clarita Marathon since we began sponsoring it almost twenty years ago, back in 1995," said Steve Keefe, Managing Partner of Parkway Motorcars. "The marathon is not only an athletic accomplishment for the runners, but an opportunity for friends and family to come out, come together, and show their support for how much hard work the runners put in year round."
That community aspect is the dealership's primary reason for debuting PP the Parkway Penguin at this particular event. It's a natural fit with Parkway's "Community Driven" philosophy—which is why the dealership began sponsoring the marathon in the first place.
"Cars are of course our passion at the dealership," explained Keefe. "But that passion is rooted, ultimately, in the people who drive them, own them, and care for them. Our customers and our coworkers are also our friends, neighbors, and members of the community. Many of them will be out there running on November 3rd. Playing a role in this event is our chance to give back to the same community that makes our local business strong."
The Santa Clarita Marathon, presented by Parkway Motorcars, a Los Angeles auto dealership, takes place on Sunday, November 3rd in Santa Clarita California. It is a qualifying event for the Boston Marathon.
About Parkway Motorcars
Founded in 1991, Parkway Motorcars is a multi-store, multi-franchise dealership group whose sales and service include Buick, Cadillac, GMC, HUMMER, Pontiac, Saturn, Hyundai, Infiniti and Volkswagen. As a premier Los Angeles GM dealership, Parkway is also a GM Certified Internet Dealer and Saturn Authorized Service Provider and staffs a factory-certified GM Goodwrench service department.
Parkway Motorcars is centrally located in the Valencia Auto Center in the Santa Clarita Valley, which is in the greater Los Angeles area and includes Valencia, Saugus, Canyon Country, Castaic, Newhall, Frazier Park, Gormon, Piru, Fillmore, Stevenson Ranch, Westridge, and Acton. The five Parkway dealerships—Parkway Volkswagen, Parkway Infiniti, Parkway Buick Cadillac GMC HUMMER, Parkway Hyundai, and Parkway GMC Castaic—also service the surrounding communities of Bakersfield, Palmdale, Lancaster, Sylmar, Granada Hills, Glendale, Burbank, Northridge, Van Nuys, Sherman Oaks, City of San Fernando, Sunland and the greater San Fernando Valley.