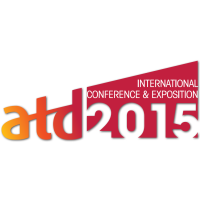 We're excited to be returning to ATD 2015 to share some of our amazing achievements and our latest innovations on workplace accountability and organizational culture.
Orlando, FL (PRWEB) April 30, 2015
Partners In Leadership (PIL), the world's premier provider of Accountability Training and Culture Change services, announced that it will be exhibiting at the Association for Talent Development (ATD) 2015 International Conference & Exposition in Orlando, FL on May 18-20. This marks the thirteenth time that the company has been asked to take part in the training industry's most prestigious international conference. They will be located at booth number 221.
"We're excited to be returning to ATD 2015 to share some of our amazing achievements and our latest innovations on workplace accountability and organizational culture," said Brett Walker, Vice President of Marketing for Partners In Leadership. "We've experienced an extraordinary amount of success since this same time last year. We were recognized for our industry-leading content and ongoing business growth. We also announced our Workplace Accountability Study, a comprehensive and extensive analysis of workplace accountability and culture."
In 2014, PIL was recognized by Chief Learning Officer magazine for outstanding off-the-shelf and custom training content, being awarded Gold for Excellence in Content. Partners In Leadership also made Inc. magazine's "Inc. 5000" list of America's fastest-growing private companies.
The company's Workplace Accountability Study is an ongoing multi-year study that has over 40,000 participants from thousands of organizations of different types and sizes. The co-founders of PIL, Roger Connors and Tom Smith, have been writing several articles on the study's findings for industry-leading publications such as Chief Learning Officer magazine, Training magazine, Workforce magazine, among others.
"More importantly than our own company's success, is that of our clients," continued Walker. "We've recently reframed our mission statement to 'Our mission is your mission,' meaning that the partnerships we forge with our clients are results-oriented and dynamic relationships that are set on achieving our clients' missions. One of the most rewarding things for PIL is to hear and see the direct impact that our services have on our clients firsthand."
PIL's clients are some of the largest and most well-known companies in the world, some of which have had recent articles published around their success:

Brinker International, the parent company of Chili's, began working with PIL in 2009. Since emphasizing the importance of accountability and culture in their organization, the company has seen their highest returns, industry-leading low levels of turnover, and high employee engagement scores. This story was first published by Workforce magazine in June 2014.
OSF Home Care Services, a division of OSF Healthcare, hadn't seen an increase in patient satisfaction in years and had progressively become a growing concern in the organization. To accelerate a dramatic change, OSF Home Care partnered with PIL in 2013 with a focus on their culture. Since then, OSF Home Care Services reported that their patient satisfaction moved from the 35th percentile to the 73rd percentile. This story was published by HFMA (Healthcare Financial Management Association) in 2015.
Ocean Spray partnered with PIL in 2012 when one of their manufacturing plants in Kenosha, Wisconsin was facing widespread problems. The Kenosha plant, responsible for juice production, packaging, and more than 80% of all of the country's cranberry sauce production was experiencing ongoing issues around safety, performance, and employee satisfaction. Since partnering with PIL, the plant has seen a 75% reduction in recordable injuries, a dramatic cost reduction in cost per case, and has been recognized as the best place to work in Kenosha County. This was published as a case study by Training magazine in April 2015.
In addition, Craig Hickman, co-author of The New York Times bestselling book The Oz Principle, will be in attendance. This provides a rare opportunity for conference attendees to meet one of the authors of The Oz Principle and receive a complimentary signed copy. Partners In Leadership will be hosting these book signings throughout the expo at times provided at the booth.
Also in attendance this year at the ATD 2015 ICE is DOOR International B.V., the exclusive authorized international representative of the Partners In Leadership's Three Tracks To Creating Greater Accountability. Due to a strategic partnership with DOOR established in 2012, Partners In Leadership has been able to deliver Accountability Training to millions of people in over 100 countries. DOOR will be located at booth number 313 across from Partners In Leadership.
About Partners In Leadership
Partners In Leadership is the world's premier provider of Accountability Training and Culture Change services. Our mission as a consulting firm is to help our clients achieve their mission, and our #1 award-winning content and global network of professionals across the world have enabled thousands of companies and millions of people to achieve dramatic results, reporting billions of dollars in improved shareholder wealth, saving hundreds of thousands of jobs—resulting in some of the highest praised and best places to work in the world.
Recently named to the Inc.5000 fastest growing privately held companies in America, Partners In Leadership was founded in 1989 by Roger Connors and Tom Smith, the four-time New York Times bestselling authors of the most extensive body of knowledge on workplace accountability ever written. They are considered the worldwide experts on workplace accountability. Learn more at http://www.partnersinleadership.com.
Partners In Leadership, Accountability Training, Culture of Accountability, and Three Tracks To Creating Greater Accountability are registered trademarks of Partners In Leadership, Inc. All other trademarks and registered trademarks used herein are the property of their respective owners.