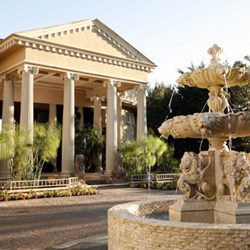 "For young people dealing with unresolved trauma or emotional issues, the use of drugs like ecstasy can often result in addictive behavior," Pax Prentiss
Malibu, CA (PRWEB) December 23, 2013
On December 3rd, the Substance Abuse and Mental Health Services Administration (SAMHSA) released a report that revealed a 128% increase in the number of hospitalizations for ecstasy use among Americans under the age of 21. The report analyzed emergency room data between the years 2005 and 2011. In 2011 alone, there were roughly 1.25 million ER visits related to illicit drug use.
Ecstasy has recently gathered renewed steam in popular culture under the name Molly. Both drugs contain various amounts of MDMA and have been linked to hospitalizations due to high blood pressure, dangerous overheating, and kidney & heart failure.
The report also revealed that on average, 33% of all ER visits among those younger than 21 were linked to ecstasy and alcohol. SAMHSA's report highlights the potential for abuse with the two substances, as the use of ecstasy with alcohol has been known to prolong the effects of euphoria, for which the drug is mostly widely known.
"For young people dealing with unresolved trauma or emotional issues, the use of drugs like ecstasy can often result in addictive behavior," said Pax Prentiss, CEO of Passages Addiction Treatment Centers. "Our clinical staff at Passages has achieved positive outcomes, by offering one-on-one treatment to individuals who are ready to quit using drugs or alcohol."
At Passages Malibu - Addiction Ends Here™
About Passages Malibu & Passages Ventura:
Father and son team Chris and Pax Prentiss founded Passages Malibu in 2001. Its second location, Passages Ventura, first opened its doors in 2009. The two alcohol & drug abuse treatment centers offer an alternative to the 12 step/AA model of addiction treatment by utilizing a holistic program that focuses on the underlying issues of substance dependency, rather than attributing addiction to an incurable disease.
Both Passages Malibu and Passages Ventura accept insurance and each have earned the coveted Joint Commission (JCAHO) accreditation, which has only been given to 6% of the nation's behavioral health treatment programs.
Passages Malibu was named the #1 treatment center in the world by Healthcare Global, one of the "Most Luxurious Places to Dry Out" by Forbes magazine, and the Huffington Post recently acknowledged Passages as a center that "caters to a high-end crowd, with many CEOs, entrepreneurs and high-powered professionals among its clients."
The co-founders are also authors of an acclaimed series of addiction treatment books, including their groundbreaking, flagship title, The Alcoholism & Addiction Cure.
For general inquiries about treatment, contact: 866-233-1753.
For media inquiries, contact:
press(at)passagesmalibu(dot)com