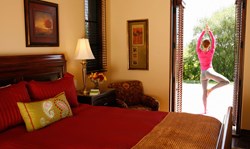 "The problem with street drugs is that they often contain unknown substances and should never be considered safe," - Pax Prentiss, CEO of Passages Addiction Treatment Centers
Malibu, CA (PRWEB) February 04, 2014
The powerful street opiate heroin has clawed its way back into the US. CBS Pittsburgh on January 26th reported that a batch of heroin labeled "Theraflu" is responsible for 22 overdose deaths in Western Pennsylvania the past week. According to medical examiners, the heroin was laced with fentanyl.
Fentanyl has been described by local toxicologists as a powerful narcotic. They have identified a pattern in these recent overdoses that all link to fentanyl. After several overdoses were reported in a 24-hour period Bill Peduto, the mayor of Pittsburgh, issued a statement of warning as well.
"The problem with street drugs is that they often contain unknown substances and should never be considered safe," said Pax Prentiss, CEO of Passages Addiction Treatment Centers. "Our treatment team is accomplished at confronting a wide array of substance dependency issues, helping our clients heal the underlying causes of addiction, and returning to their lives, drug-free."
A similar spate of fentanyl-linked heroin overdoses occurred in 2006 and was responsible for 10 deaths in the Pittsburgh area. Overdose prevention experts have called for the increased use of Naloxone, in order to prevent narcotic-related overdoses. A dose of Naloxone works to counteract the effects of narcotics on the brain and respiratory system and has been credited with saving thousands of lives across the US.
At Passages Malibu - Addiction Ends Here™
About Passages Malibu & Passages Ventura:
Father and son team Chris and Pax Prentiss founded Passages Malibu in 2001. Its second location, Passages Ventura, first opened its doors in 2009. The two alcohol & drug abuse treatment centers offer an alternative to the 12 step/AA model of addiction treatment by utilizing a holistic program that focuses on the underlying issues of substance dependency, rather than attributing addiction to an incurable disease.
Both Passages Malibu and Passages Ventura accept insurance and each have earned the coveted Joint Commission (JCAHO) accreditation, which has only been given to 6% of the nation's behavioral health treatment programs.
Passages Malibu was named the #1 treatment center in the world by Healthcare Global, one of the "Most Luxurious Places to Dry Out" by Forbes magazine, and the Huffington Post recently acknowledged Passages as a center that "caters to a high-end crowd, with many CEOs, entrepreneurs and high-powered professionals among its clients".
The co-founders are also authors of an acclaimed series of addiction treatment books, including their groundbreaking, flagship title, The Alcoholism & Addiction Cure.
For general inquiries about treatment, contact: 866-233-1753.
For media inquiries, contact:
press(at)passagesmalibu(dot)com